Just two nights after scoring his best ever result in the MotoGP World Championship with a fantastic sixth place finish at the Automotodrom Brno, Miguel Oliveira is already on his way to Austria to the first of two home round of Red Bull KTM Tech3's title sponsor Red Bull and KTM as manufacturer. The Portuguese is highly motivated to arrive at the Red Bull Ring, after he delivered his best outcome at the 4.326 kilometer track one year ago.
However, Red Bull KTM Tech3's premier class rookie Iker Lecuona got similar ambitions, after showing a great progress throughout the third race weekend of 2020, targeting to finally convert his increasing confidence in a decent race result. The fourth round is set to commence at 9:55 local time this Friday with the first Free Practice session.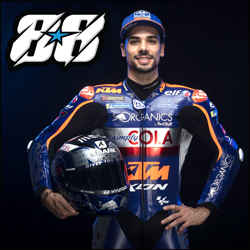 Championship: 12th
Points: 18
---
"I'm quite excited to go to Austria, which is obviously a home race for us. I think it will be with extra motivation to do well there for KTM and Red Bull. Last year, it was one of my best races, so hopefully this year, I can improve the result we just got last weekend and fight for the top positions."
Championship: -
Points: -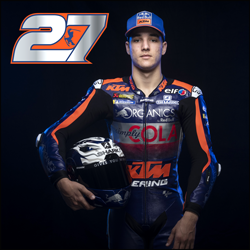 ---
"In Austria I'm normally very strong on the bike, I always had a very good pace in the race there the last two years. Therefore, I feel confident to head over to Spielberg for our 'home round with the KTM RC16 GP bike now. During the last weekend in Brno, I improved a lot, so I'm looking forward to continue to work in this way, to continue to learn and progress together with the team. I feel strong for this weekend."
---
"Now it's time for the all-important Austrian MotoGP event in Spielberg. To arrive in there with such great emotions after the first ever KTM MotoGP victory in Brno is an incredible feeling, for us with our best result so far in the pocket with Miguel is also amazing. We know that Miguel did his best race of the 2019 season at the Red Bull Ring and we know the bike is working well at this track, too. We are sure, that there will be a lot of people watching us there, we know how important this race is for KTM and of course for our title sponsor Red Bull. We will be very eager to carry on the show we've been displaying since the beginning of the 2020 season. We aim to continue the good work and keep on showing how the KTM RC16 has improved and I'm sure both, Miguel and Iker will be also ambitious to push even a bit more there than they usually do. The entire team is highly motivated, Spielberg is an incredible racing circuit in a beautiful environment. We always receive a more than warm welcome from the organization and honestly, we can't wait to go there and to start our - what I can call home Grand Prix."