Red Bull KTM Tech3's Miguel Oliveira showed another fantastic display of his talent today at the Czech Grand Prix in Brno, crossing the line in sixth place. Starting from P13, the Portuguese worked a long way through the field. In the course of the 21 laps race, he made up one position after another, passing strong rivals to finally achieve his best ever MotoGP outcome, crossing the line just 7.969 seconds behind the race winner, fellow KTM rider Brad Binder.
On the other side of the Red Bull KTM Tech3 garage, Iker Lecuona was launching off the race from P19 on the grid, performing well in the first laps to even place himself inside the points scoring positions. While fighting for 14th, the MotoGP World Championship rookie unfortunately went down on the fourth lap of the race, ending his chances for a decent result early.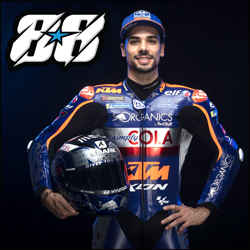 Position: 6th
Championship: 12th
Points: 18
---
"This has been a good end of the weekend today. We had a decent race, I feel that we have done a good job the entire weekend. Looking at the race, our starting position cost us a better result, but we need to live with that and do a better job next race in just a few days' time."
Position: DNF
Championship: -
Points: -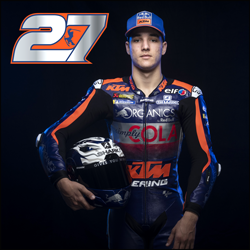 ---
"In the Warm Up this morning, I felt really good, my pace was strong for the race. I'm happy about the work during the weekend, because Friday we were struggling, I improved on Saturday and on Sunday I felt prepared. I passed some riders, but when I tried to overtake Joan Mir in corner 13, I knew that there were some bumps. He was quite slow on the straight, I was left of him, in a good position, but he just closed the line, so I tried to release the brake a bit and to save the situation, but finally I touched him and we crashed. Maybe I should have been waiting longer, but this seemed to be a good opportunity. So, I want to say sorry to my team and also sorry to Joan. Anyway, we improved a lot this weekend and we learned a lot, so we will see what will happen in Austria."
---
"An historical day today, KTM won his first ever MotoGP race here in Brno, Czech Republic and although this is not my team, I feel like it is. We work so closely together with KTM, I see how much everybody is pushing, how high the passion is everywhere. I have said, that I worked with a lot of other factories, but this one is very, very special and we've had some bad fortunes recently, all of us and what happened today is really an incredible story. Congratulations to KTM, congratulations to Brad, sorry for Pol and Iker, but the main point is that the KTM RC16 is now a bike that is capable of winning and we had the proof today. Regarding the Red Bull KTM Tech3 team, we were very happy with Iker and we were really full of hope, that he could finally finish his first race, in the points. We could see that today was a good day to finish the race with the KTM having a few points in your bag, but unfortunately again the youth spoke and he was too aggressive too early. We're sorry about what happened to Joan Mir, it was not necessary. I've been happy with Iker until Sunday midday, but this afternoon was again what we don't want to see. Hopefully we see the end of this tunnel by next round on KTM home ground in Spielberg. What I want to talk most about, is Miguel's performance. He unfortunately couldn't make the grid position, we were expecting, his start was not ideal and he had to fight with a lot of riders to progress through the field. Every time he was on his own, we could see that the lap time was very similar, not to say identical to the leaders, but the handicap was there and there was never a way to close this gap. Anyway, he was as usual a fast, steady Miguel, who passed a lot of riders in front of him to end up sixth, which is his best ever race finish, passing quite big names, even the championship leader. So, we clearly saw, that Miguel and the KTM RC16 are in a position to maybe achieve what Brad Binder has been doing today. KTM has got a strong bike, KTM has got four strong riders and hopefully we can continue to write this beautiful story next week in Spielberg, Austria."