After having secured his best ever starting position in the MotoGP World Championship on Sunday with a fantastic performance, Red Bull KTM Tech3's Miguel Oliveira was set to launch off the Gran Premio Red Bull de Andalucía from the second row of the grid. In doing so, he got caught in traffic, early on when the red lights went off, which lead to an unlucky incident in the first corner. The Portuguese star didn't have any chance to avoid a crash and had to bury his hopes for another great result on the first lap.
Coming from P17 on the grid, Iker Lecuona had a decent start to make up two positions in the course of the first lap. In the following laps, the Spaniard was fighting hard in a rookie duel with Alex Marquez, managed to pass him on the fifth lap of his third MotoGP race, but then unfortunately lost the front in the final corner and had to retire. Fortunately, both, Oliveira and Lecuona came away unscathed and will be ready to strike back in less than a fortnight for the third round of the 2020 season in Brno, Czech Republic.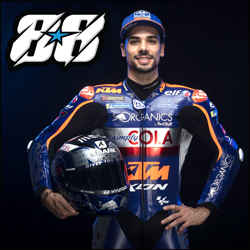 Position: DNF
Championship: 13th
Points: 8
---
"It was a disappointing end of this weekend for sure. After seeing the race, I could have been easily in the top 5 or even on the podium, I would risk to say, so it's just disappointing not even having been able to start the race with the incident in the first corner. I was just an unlucky guy in this position, but there was really nothing I could do to avoid the crash. It was the first corner, everyone wants to gain positions, so it's normal that sometimes we misjudge braking points and we are too optimistic. But we have more races this year, it's not the end of the world. We take the positives from this weekend and we continue on to the next one."
Position: DNF
Championship: -
Points: -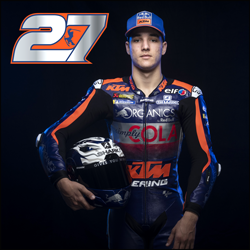 ---
"I just need to say sorry to the team! This start of the season hasn't been easy for us so far. Last week, I was fighting with the temperatures. In the race today, I don't know why, but the bike felt a bit different than before. I was fighting a lot with Alex Marquez. We passed each other two or three times on the same lap. Finally, my lap time was better, so I tried to catch up with the guys in front of me. I did one mistake and tried to push again, but finally I lost the front. I saved two or three crashes on each lap, so it was truly difficult. I still want to repeat, that I'm very sorry for my team. I know, that they are pushing very hard all the time. We will try to improve in Brno."
---
"The second weekend in Jerez was clearly not a weekend for us. After the disappointment of MotoE and the Moto3 we were really hoping that the MotoGP class would give us what I believe "we deserve" after such a strong weekend working hard and got our best ever Qualifying with Miguel. The start was good, but unfortunately Brad Binder, who was pushed wide by another rider took us out. We always say you can never win in the first corner, but you can lose everything in the first corner and this is what happened. It's a big shame, because all of us we were working very well, the four KTM riders – Factory Team and Tech3 – worked together. We pushed for the KTM company to show how great the progress is, we've made and today was a great day to show that KTM is now a potential podium finisher. When I see the pace, I really believe that we could have been very close to a podium, a top 5 was a high possibility. But with "if" you do a lot of things. Fact is, Miguel was taken out after less than 10 seconds and there was nothing he could do. I'm very disappointed, for Miguel, who did an excellent job, for his crew, who did an excellent job, too and for KTM, who is working incredibly well and I'm more than eager to show the progress we are making. Today we couldn't show it, we did it yesterday, but not today. On our second rider, right now, I don't have any words, because we've been crashing on Friday, we've been crashing on Saturday. I had a conversation with Iker last night, that I believe was quite clear and he crashed again after a few laps. On the grid, we told him 'Take it easy, stay calm and try to see the flag.' He's a rookie, he's got to learn and you don't learn by crashing and not finishing the race. I'm very disappointed for his side, as well. Anyway, this is zero points for the team in the MotoGP World Championship. It was a great weekend in performance for KTM, but no results. We know this is part of racing, but we just hope the future will be a bit easier. Sometimes we just need a bit of better fortune."