Red Bull KTM Tech3's Miguel Oliveira delivered a breathtaking Qualifying today. After he secured the top spot in Q1 with an ultra-fast lap of 1:37.355 minutes, he played his cards well during his first ever Q2 session and just went out for the final minutes of the second Qualifying to even lower his fabulous lap time by 0.011 seconds and claiming fifth position, which means The Portuguese star will start from the second row of the MotoGP grid tomorrow, leading the ascending KTM armada.
Yet, Red Bull KTM Tech3's MotoGP rookie Iker Lecuona improved on his last weekend's starting position with the seventh fastest time in Qualifying one, after he experienced a quite tough FP3 session this morning. The Spaniard did a fastest lap of 1:38.206 minutes in the deciding session and now eagerly awaits to start the race from row six when the red lights go off at 14:00 local time tomorrow.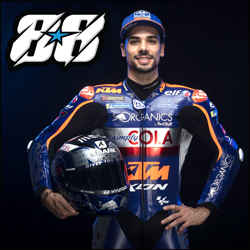 Position: 5th
Time: 1:37.344
Laps: 3
---
"It was a positive Qualifying, first for sure, because it's our best starting position and it's something that we wanted to improve from last weekend, so we are happy. But of course, we are conscious that the job is not done yet. We still need to finish the race tomorrow with a lot of points, so we will keep on working for tomorrow, fine-tune the last details and keep a strong mentality for the race."
Position: 17th
Time: 1:38.206
Laps: 7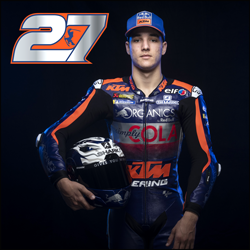 ---
"Today I had some really good, but also some fewer good feelings. I had another fall this morning, which prevented us a bit to improve the pace. I lost the front and therefore, it took me some time to regain my feeling this afternoon, but in Qualifying I finally managed to improve my lap time compared to last week. I felt good with the bike and although the weeks here are really tough, I can enjoy riding, so I'm really happy. I want to thank my team and also the side of Miguel, because they helped us a lot to prepare my bike. So, a huge thank you to everybody!"