Red Bull KTM Tech3's Miguel Oliveira delivered a fantastic opening to the season today with equaling his best ever MotoGP result from Austria 2019, finishing well inside the top 8 of the premier class. Yet, Iker Lecuona likewise showed an amazing performance at the Gran Premio Red Bull de España, until he had to give up due to physical conditions.
With a long wait, the 2020 MotoGP World Championship season finally got underway today in scorching hot weather conditions at the Circuito de Jerez-Angel Nieto. Starting from P15 on the grid, Oliveira did a great job to improve on his position in the course of the race, being 13th after lap one and getting closer to the top 10 before half time of the 25 laps heat battle. The Portuguese star eventually emerged in eight position on the line to reach his best ever result aboard the KTM RC16 again. At the same time, Lecuona, launching off from the final position, made great progress in the first half of the race, following his teammate and being well placed in P12. Unfortunately, due to the incredible temperatures, he decided to enter the pit with five laps to go.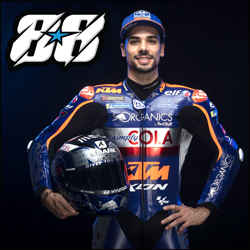 Position: 8th
Championship: 8th
Points: 8
---
"It was a very, very happy ending of this weekend. After struggling a little bit in the practices, I think we deserved this good result. To start the season with a top 10 is better than we expected. For sure, we still have a lot of work to do for the next race, but I'm glad for my performance, the way the team came back after a difficult Qualifying, so I am really, really happy to give this result to the team. They deserve it. It's also my first race after Motegi in October last year. I'm just happy and hope we can improve next weekend."
Position: DNF
Championship: -
Points: -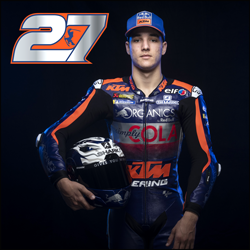 ---
"To be honest, I already regret my decision to return to the garage. It was only five laps to go, I should have just taken a bit of speed out and try to finish the race, as the points would have been in reach anyway. I missed out on what could have been a possible top 10 result, but I felt really dizzy and didn't want to risk to crash or put someone else in danger, so I stopped. Before that, I was quite strong, managed to be close to Miguel all the time and fought all the race with Petrucci. So, I'm even more disappointed now."
---
"What an unbelievable first MotoGP race of the 2020 season here in Jerez! We knew the race was going to be incredibly tough for the riders, for the tyres, and we knew that the hot conditions will bring the riders and the bikes on their limits. We saw a lot of things happening. Our two guys got a good start. Miguel put his head down and kept a strong pace, that we knew from the weekend, because even though the Qualifying was a bit disappointing, we were sure that his pace was strong and this is what he showed. To end up the race in eighth position, which is equaling his best ever finish in MotoGP class, is a great start to the championship. We saw also the other three KTM's very steady and fast on that circuit. Big congratulations to Miguel, he deserves a huge applause. He and the team worked hard and this is how you start a season on a strong foot. We were really, really happy until five laps to go with Iker as well, because he did also a great start, he was pushing, doing very close lap times to Miguel, but then what we were fearing happened. You have to be really on top physical form and we could see during the weekend that he was struggling to do these 25 laps in a row in these conditions, so it was a huge pity. I think he did a great weekend, he worked hard, he pushed hard and he deserved to see the flag, but anyway, at the end of the day, it's easier to work on your physical condition than to make a slow rider a fast rider. Iker is a fast rider, he surprised everyone here, but he has got to work on his physical condition and I think he understood today that this is a crucial and very important point. Let's hope we can have another strong weekend next week and meanwhile, let's have a good rest for the next two days, as all of us have been suffering a lot."