With the 2020 MotoGP World Championship season on hold for a long period due to the corona virus pandemic, both Red Bull KTM Tech3 riders Miguel Oliveira and Iker Lecuona are relieved to eventually begin this year's competition this weekend in the South of Spain. The Gran Premio Red Bull de España marks the first of a double event at the Circuito de Jerez-Angel Nieto.
Following a four months break, Oliveira has already been back on track on 23 and 24 June in Misano, highlighting the test with the fastest time. Now the Portuguese youngster eagerly awaits the opening of his second season with Red Bull KTM Tech3. Meanwhile, premier class rookie Lecuona, who sets his sights on winning the Rookie of the Year award, also managed to regain his feeling aboard the KTM RC16 in Italy and keenly looks forward to initiate his first campaign from Friday 10.00 local time with Free Practice one.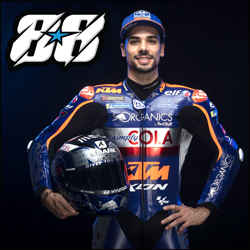 ---
"I feel very happy and obviously I'm excited to come back to racing. Jerez has always been a very special round for me, because it's the closest I have from home. This year, it's going to be extra special as we are coming back to competition. I'm just glad, happy and very, very excited to see all the guys again and get back to work on a different weekend without fans in the grandstands, with a lot of restrictions, but racing-wise we hope for best and we will do our maximum as always, hoping to make everybody proud."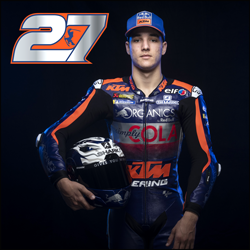 ---
"I'm super happy to finally kick off the season. The situation is going to be very different compared to normal championships and the years before for everybody, but I'm still glad, and proud that I can compete in the top class, eventually enter my first year with the Red Bull KTM Tech3 team and the RC16 bike. Yet, I'm more than ready to start."
---
"Finally, we are on our way to Jerez for the start of the 2020 MotoGP season. It's been a long time since we had our last race in Valencia 2019. There have been so many things happening since then, so to head to Jerez is like a dream and like a gift, something that looked like almost impossible three months ago. It's a sweet feeling. We just can't wait to commence with testing on Wednesday. We could see that the MotoGP community always sticks together. All of us, FIM, MSMA, Dorna, IRTA, we all worked very hard to create this protocol that allows us to have a proper championship. We will face a brand-new scenario with two races in a row on the same circuit. We will have to think of 13 races almost back-to-back, so clearly, there will be some different strategies, some different ways to approach in order to keep the riders mentally strong and physically fit. But before thinking about this, I would like to finally arrive in the Jerez paddock and meet everyone, although I know it's going to be a bit difficult, because we have to keep social distances. Anyway, I can't wait to see everyone and start working, doing what is our job, but also our passion. As a KTM team we've been lucky that concessions gave us the possibility to do a two days test in June with our two riders, Miguel Oliveira and Iker Lecuona. The test went really well. Miguel did the fastest lap and the overall feeling of the four KTM riders was very positive. As I said, I can't wait to be in Jerez, to see our riders again and to start everything. That's the spirit we are in at the moment."