Ahead of the opening round of the 2020 MotoGP World Championship season, the Red Bull KTM Tech3 duo of Miguel Oliveira and Iker Lecuona had the chance to do some last-minute improvements during the last day of testing at the Losail International Circuit today.
By the end of the ultimate preseason day, Oliveira managed to lower his lap time from Saturday by 0.729 seconds and Lecuona went 0.834 faster than on day one.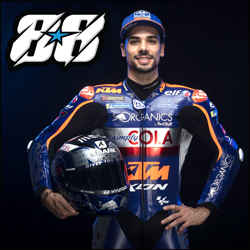 Position: 19th
Time: 1:55.008
Laps: 48
---
"For sure, the last day was much better than the first two days, at least the lap time progression was there. About the time attack, we are still very far away from what we need to be. We couldn't really use the soft tyre to make a lap time and we mainly focused on the medium tyre to find a race pace, which is right now much better than half of the riders in front of us. This is quite scary, but also positive in a way. Of course, we need to start the race a bit further in front. We have some ideas to work on the race weekend. Testing is always a bit tricky, because many riders do a quick lap time and they don't really have a pace, so in real conditions, you can really see, who is faster and who is not. So, I hope in less than two weeks' time, we can figure out a way, that we can extract a good lap time."
Position: 20th
Time: 1:55.301
Laps: 40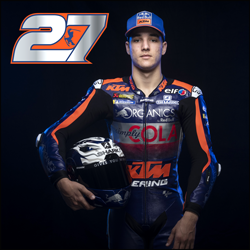 ---
"Overall, I felt good today, apart from a minor crash we had this morning. When I came back to the track in the afternoon, the wind had picked up quite a lot, which is a completely new situation for me. We also tried the new Michelin tyre, which I still need to understand further. I have to admit, that I'm not totally happy about today, as there are many factors to manage, from finding grip and staying in one direction to work on. When I see the three complete days of test here, I can say, that I'm satisfied, although there are still things to improve."
---
"The final MotoGP test is over, which is exciting news because that means next time we are on track, it will be for round one, which is what everybody has been waiting for since end of the Valencia race. I believe the Red Bull KTM Tech3 team has had some productive winter tests, six days in Sepang and another three days here in Qatar. We knew that the Losail International Circuit was going to be more difficult than what we experienced in Malaysia, that this circuit is a tough one for us and although the final positions are not looking great tonight, the gap to the leaders is a lot smaller than last year. I can't say that we are 100 percent happy, but I believe we gathered a lot of useful data. I trust Miguel, Iker and the whole Tech3 crew to find some solutions to get a few tenths, that will take us further towards the front. MotoGP itself is definitely a lot more competitive than it used to be in the past. We have 18 riders within a second, which is showing how close everything is and how small improvements can make you jump a few positions. As usual and always, I want to see the glass half full and not half empty, so we give ourselves a few days of rest, a few days of thinking, a few days of finding some good ideas and we'll be back in Qatar and hopefully where we would like to be, which is in top 10/top 12 positions."