Red Bull KTM Tech3's Hafizh Syahrin showed a brave ultimate ride in MotoGP today at the Circuit Ricardo Tormo in Valencia. He did a steady race to finally bring home a point in 15th position. He concludes his second year in MotoGP in P23 of the overall standings.
On the other side, Iker Lecuona, who replaced Miguel Oliveira for the Valencia GP, showed a strong debut race in the premier class. Starting from 19th, he made up several positions in the course of the first laps and was already inside the top 15, before he unluckily went down in lap 13.
Position: 15th
Championship: 23rd
Points: 9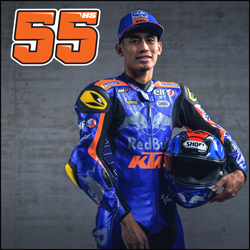 ---
"2019 is done, I'm really, really sorry to my team, especially my crew, because they were pushing so hard, but for me it was very difficult to find the rhythm to be consistent compared to my first year in MotoGP. I can only say I'm sorry, I tried my best! This race was very slow for me. One point is better than nothing in the end, but we were hoping for a lot better race pace. Anyway, thank you to everybody to support me and believe in me and also especially Hervé for giving me this opportunity for two years. I will try to come back stronger, so this is part of my journey now. Hervé built up my experience and my confidence. I just wish all the best to the team! I will miss this family! Thank you very much also to KTM for trusting in me, I'm sorry, that I couldn't show my best this season."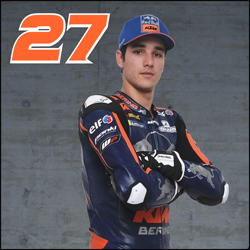 Position: DNF
Championship: -
Points: -
---
"I feel sorry for the team because I crashed. I didn't want to finish this weekend like this, as it was amazing! First, it was my first race in MotoGP and second because I was fast all the weekend with the team, that helped me a lot, so thanks for all the good work! I crashed, honestly, I don't know what happened, because I didn't brake later or changed the line, but first Petrucci crashed in this corner, then Zarco on the same place and behind it was me. I don't know what happened, but I'm happy to stay here. I'm just sorry for the team for it! Now we continue working for next year!"
---
"Just one word: what a shame! What a shame, because Iker did a more than perfect weekend until he went on that part of the track, that was greasy or with some oil, where these guys crashed without any warning. I don't know what to say. It was the end of a perfect weekend, the lap times were unbelievable. He could have almost ended up in the top 10, but anyway, you need to finish a race before talking about results. But what he showed today and the whole weekend is, that Iker is a great talent, he is for sure going to be a very, very strong MotoGP rider in the near future. The good news is, that he's got a lot of laps under his belt now before we start the proper 2020 testing on Tuesday here in Valencia. Let's look at what's going to happen soon. We are now in 2020, it was not an easy year, but I think the journey was interesting together with KTM. One year ago, there was the first touch of the bike and I think we made a lot of progress, which people sometimes don't really see and realize. We missed Miguel this weekend, although we were happy to have him physically with us. We wish to have him back as soon as possible back with us. I want to say a big thank you to Hafizh Syahrin. It was not an easy season for him, but he was always full of joy, he was a very positive and constructive rider. I wish him the best of luck for 2020! There is also something, that I would like to mention before we finish; apparently from Tuesday we will have Dani Pedrosa on Miguel's side, because Miguel is not fit to ride and this is something that is going to be very, very interesting and it's a great honor to have a legend like Dani working with us. I believe we will do a great job and hopefully enjoy a fruitful collaboration. So, thanks to the whole team, thanks to Red Bull, thanks to KTM, thanks to Elf, thanks to Hafizh, Miguel and of course Iker! Try to celebrate and enjoy tonight before we start 2020!"