Iker Lecuona, who replaces injured Miguel Oliveira this weekend at the Circuit Ricardo Tormo in Valencia showed an impressive second day aboard the KTM RC16 today. The young Spaniard progressed with each session again and finished his very first Q1 in the premier class in ninth position, just 1.120 seconds behind the fastest rider of the session.
At the same time, Red Bull KTM Tech3's Hafizh Syahrin lowered his fastest time from Friday by 1.048 seconds in Qualifying this afternoon. The Malaysian star will have to kick off his final race in MotoGP from row eight of the grid when the red lights go off at 14.00 local time tomorrow.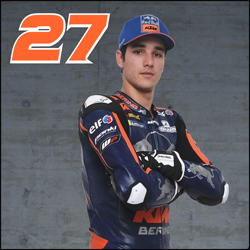 Position: 19th
Time: 1:31.714
Laps: 8
---
"Today went a lot better than yesterday. I improved a lot in FP3 and I didn't finish last, as I had even two KTM's behind me. I progressed and understood the bike a lot better, plus I managed to follow some other riders on track, which was very important. This afternoon in FP4, I worked towards the race distance with used tyres and I was very consistent. So, I'm ready for my first race. In Qualifying I tried to push as hard as I could and I went faster than I expected myself, to be honest. I left some other riders behind me again, so I'm very happy."
Position: 22nd
Time: 1:31.839
Laps: 8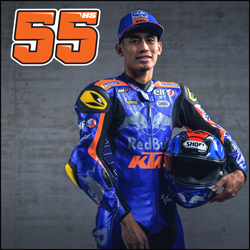 ---
"I felt a bit better this afternoon than in FP3 this morning. To be honest, I don't have 100% confidence to the front, as it was bumping a bit during the Qualifying, so I couldn't go a lot faster. Anyway, I managed to go faster, although I'm quite sure I could improve a bit more. There was not much I could do. Tomorrow we try to do our best, stay on the bike and aim to enjoy the last race."