Red Bull KTM Tech3's Hafizh Syahrin initiated the ultimate Grand Prix weekend of the year with some progress from FP1 to FP2, as he went 1.487 seconds faster this afternoon.
Meanwhile, Iker Lecuona, who replaces injured Miguel Oliveira for the season finale, did his first laps aboard the KTM RC16 today, surprised with improvements in each outing and concluded his premier day in the MotoGP category just 0.227 seconds behind Syahrin.
Position: 22nd
Time: 1:32.887
Laps: 40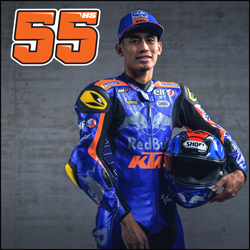 ---
"Compared to this morning, FP2 was a lot better, but we are still looking to improve a bit on my side and also the turning of the bike. I can't say too much, as I need to get used to these conditions. It's very cold and on the right side, I still need to improve my lean angle. Anyway, we are looking forward to tomorrow and keep working hard inside the team in order to find a solution for this. We are not too far from the top, but I'm quite sure we can get closer. We push hard and continue the good job. Let's see what we can do."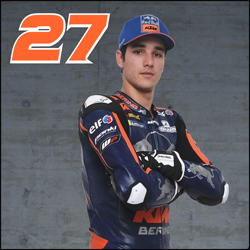 Position: 23rd
Time: 1:33.114
Laps: 41
---
"It was quite a different day in the office today. Overall, I'm really happy. I was a bit scared before the first run in FP1, because I didn't know how the bike will feel on this track. But I'm very satisfied, I managed to improve with every lap and finished just 2.379 seconds behind the fastest rider and lost just a few tenths of a second on Hafizh, so I can't wait to get back on the bike tomorrow."