Red Bull KTM Tech3 rider Hafizh Syahrin initiated his home Grand Prix at the Sepang International Circuit with steady progress in this mornings' FP1 to finish 1.583 seconds off the top 10. In the second session this afternoon, the Malaysian home hero struggled to find a decent feeling aboard his KTM RC16, but eagerly awaits FP3 tomorrow at 10.50 local time (3.50 CET) to improve further.
Meanwhile, Miguel Oliveira was back on track after his heavy crash in Australia and aimed to test his physical condition. Unfortunately, after just four flying laps in FP1 this morning, the MotoGP rookie had to come back to the garage and took the sensible decision to not further participate the 18th round of this season, after both of his wrists left him in a lot of pain. The Red Bull KTM Tech3 rider is set to fly back to Europe in order to recuperate from his injuries.
Position: 19th
Time: 2:01.579
Laps: 28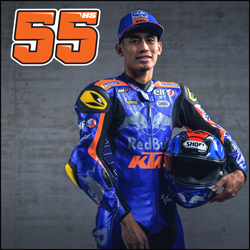 ---
"I feel a bit disappointed now. This morning was good, but in the afternoon, it was impossible for me to ride decently. I had a lot of spinning and don't really understand what happened to my bike. I already pushed more than 100%, but I just didn't find enough grip and it was not possible to keep the speed in the corners. I think this is due to the heat as well. Pol seems to be the only one of us KTM riders, who managed to put in a fast lap time and we need to try to find out why. I'm not happy about this first day, I thought I can have a good feeling, but at the moment we are truly struggling"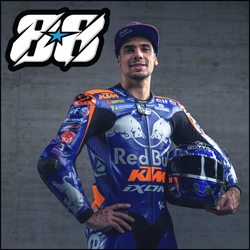 Position: 21st
Time: 2:05.412
Laps: 4
---
"Today was a day, that I went out to try my physical condition. I expected not to be at 100 %, but at least that I could ride, but obviously it was not possible due to the pain in both wrists. It's nothing serious, but it needs more rest and that's what I need to do now. For sure, we want to be competitive and not be here just to cruise around. I want to take the opportunity to thank our entire team and KTM, because everyone was really understandable about the whole situation and the support was there right from the beginning. It's way easier to make decisions like this, when you have everyone on your side. I think the team deserves me at 100 % and not at 80, so this is what I'm going to take care of now."