Red Bull KTM Tech3 rider Hafizh Syahrin scored a World Championship Point in an action-packed race at Phillip Island today. The Malaysian, who started from P20 on the grid, worked his way towards the points scoring positions with quick and consistent lap times in the second part of the race and eventually had an exciting battle against Karel Abraham in the last laps. He crossed the line in 15th.
Following his heavy crash in turn one caused by the strong winds yesterday, Miguel Oliveira was declared unfit by the medical team, as a swollen left hand and a painful right wrist didn't allow him to control his bike properly. The Portuguese MotoGP rookie is at the Melbourne hospital at the moment in order to undergo an MRI to his right hand to exclude any further damage and to ensure he can compete again next week in Malaysia.
Position: 15th
Championship: 23rd
Points: 8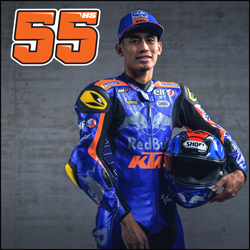 ---
"I had a really good race. In the beginning, I needed some time to find a good feeling with the hard tyre, but after a few laps I started to find a rhythm and managed to control my rear tyre, but on the straight it was impossible to pass Abraham. Behind Kallio, I couldn't find a slipstream, so I needed to catch him in the corner and finally I passed him in turn one on the brake and I tried to pass Abraham. Unfortunately, in the last lap it was impossible for me, after I already had him before. In the end, one point is better than nothing, we found back into a rhythm, but we know that we need to be stronger in the beginning of the race."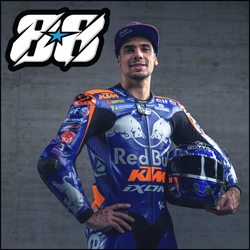 Position: DNS
Championship: 17th
Points: 33
---
"The reason I was unfit today was the swelling on my left hand and the pain on the right wrist. I could not squeeze with power and therefore not grab the handlebars, which lead to this result. Speaking with the doctors in the medical center, they saw it was maybe better to do an MRI today to check if there is any ligament damages on the right wrist, so this is what I'm going to do. I will fly to Malaysia Monday afternoon and as soon as I land, I should already have the reports. Fingers crossed, that everything goes well! My only wish is to ride and hopefully everything will turn out in the best possible way.""
---
"A sad weekend here in Phillip Island, Australia for the Red Bull KTM Tech3 team. When you only have one of your riders on the starting grid, this is already a big disappointment. While we were on the grid, Miguel was driving to Melbourne hospital to get an MRI scan to check his right wrist, which is very painful, so we had only one rider. All the focus was on Hafizh, who did a good race and I would like to thank and congratulate him, because after halfway through the race, he has been quite consistent, fast. He was lapping quite often close to the chasing group. He caught Lorenzo, Kallio and finally, there was a big battle with Abraham, but although we passed him, we were losing too much on the straight. He lost him there, but anyway, we got a point. He never slowed down and kept his head down and I'd like to thank him for this. It is a good sign, that will give him a positive spirit just ahead of his home Grand Prix in Malaysia next week. We wish Miguel is ok and wish we have him with us in Sepang and want to have the best of preparations for Hafizh and the whole team there."