Following a stormy and partly rainy Free Practice three session this morning, both Miguel Oliveira and Hafizh Syahrin decided to play safe and didn't put in one timed lap. In FP4, the conditions remained unchanged, which lead to a heavy crash of Red Bull KTM Tech3 rider Oliveira, who was taken out by the wind while riding at full speed at the end of the main straight. Luckily, the MotoGP rookie escaped the heavy fall without any broken bones, but suffered some strong bruises to his hands and will have to be reviewed by the medical staff tomorrow morning.
As a result of the drama caused by the unpredictable Island weather, race direction decided to suspend all of Saturday's remaining activities after hearing the MotoGP riders. Q1 and Q2 will be rescheduled for Sunday in order to determine the starting grid for round 17 of this season at 15.00 local time (5.00 CET).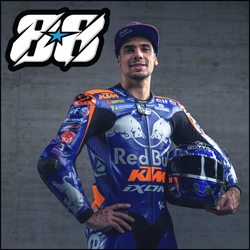 FP4 Position: 10th
Time: 1:32.862
Laps: 5
---
"There is not much to day about today. The conditions where very tricky for everyone. I could not avoid crashing in the first corner because of the wind. In my opinion, it was not safe to go out, but unfortunately, until something happens, we can not say anything for sure. Unluckily it happened to me. We just need to be glad, that I'm in one piece and I will see if I'm fit to ride tomorrow, because at the moment, my hands are the biggest problem. I'll check in the morning and see my condition."
FP4 Position: 21st
Time: 1:36.142
Laps: 6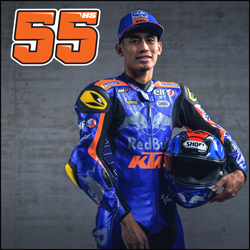 ---
"Due to the weather conditions, we managed to do only two laps today. We saw Miguel crashing terribly, after the wind pushed him out, we need to think about our safety first. In a meeting, we were talking about all of that, we can ride, but everything is absolutely on the limit, so we opted for safety first. We will see, what tomorrow is going to bring. I hope we can ride, make a good race and please the fans. I'm really sorry for everybody who came out here today, but I think it was the right decision."