The opening day at the Phillip Island Grand Prix circuit greeted riders and teams today with its typical different seasons in just a few hours. Following a wet Free Practice one, the sun was back out this afternoon for FP2. In addition, all MotoGP riders had another not timed session to evaluate Michelin's newest development at the Island.
Red Bull KTM Tech3's Hafizh Syahrin concluded day one in P19 of the overall standings, after he improved his lap time steadily in wet and dry conditions. Whereas MotoGP rookie Miguel Oliveira initiated the weekend with a ninth fastest lap time in the rain, but struggled to find his pace in dry FP2 this afternoon to finish 0.464 seconds behind his teammate.
Position: 19th
Time: 1:30.940
Laps: 42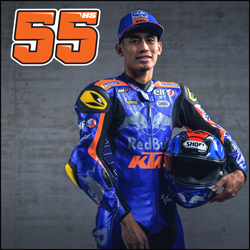 ---
"Day one here in Phillip Island was quite good so far, although we need to improve a little bit on the front in order to have more support and confidence in turning. I need to ride a v-formed line, because sometimes, I'm having too much lean angle, which destroys the tyre too fast. We try to understand and manage it a bit better tomorrow. I feel good and I have a decent speed. The tyre test session was very helpful, I could improve my feeling further and also my line on the track. I believe we can do a positive Qualifying tomorrow and hopefully also a good race on Sunday."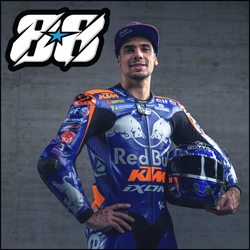 Position: 20th
Time: 1:31.404
Laps: 42
---
"We had a quite positive start this morning. In wet conditions I felt very confident and the bike was good. In the afternoon, I immediately struggled to find my lines and it was quite hard to ride the bike, so now with the team we try to find the best solution we can for tomorrow to improve, because I feel our potential is much better than this and we just need to work hard to find a better feeling from Saturday."