Following a strong comeback into the top 12 of the MotoGP World Championship last weekend in Motegi, Red Bull KTM Tech3's premier class rookie Miguel Oliveira is eager to arrive at the Phillip Island circuit in Australia to continue his rising tendency aboard the KTM RC16.
At the same time, Hafizh Syahrin showed a strong race in Japan as well, although he was not rewarded at the flag. Either way, the Malaysian star aims to keep up with his positive trend at one of the riders' and fans' favorite tracks this weekend, starting from FP1 at 10.50 local time (1.50 CET) on Friday.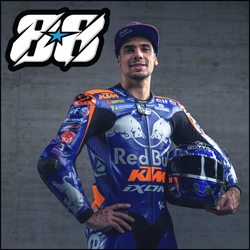 Championship: 16th
Points: 33
---
"Phillip Island is a track that I like. I've always been very fast there. I won in both categories, made a few podiums, so it's a track with good memories for me. Let's see how it will evolve in MotoGP this year for me. At least, it should be better for the shoulder, as there are not so many hard braking zones. Hopefully we can finish strongly again and at least inside the points."
Championship: 24th
Points: 7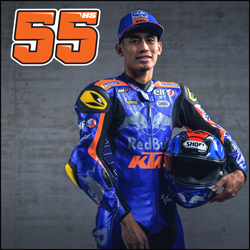 ---
"Now we are going to Phillip Island. We know that the conditions might be cold and windy, but we will see. I had a good pace there last year, although I didn't like this track a lot before when I was riding Moto2. Anyway, everything will be a different story this year, so of course we hope to find a similar feeling like the in the past season. We will give our best, continue to work hard and wait and see how the weather will be."
---
"Fresh from a strong race in Japan, we are arriving in Phillip Island, Australia, which is a beautiful circuit and the place, where everybody wants to come and race, plus watching a race. Clearly, the weather is always difficult to handle and quite unpredictable there, but we are coming strong. I believe Miguel's shoulder is a bit stronger and Hafizh did one of his best races this year in Motegi. For us, every circuit is a new adventure as we are discovering everything with the KTM RC16. We don't want to talk too much about what we are going to do, but we are going to push, to work hard and to enjoy. This is the only thing, I can say. If we can have a race like the one we had in Japan and bring home some more points, it will be another great weekend."