Saturday at the Twin Ring Motegi was marked by changing weather conditions. While FP3 for MotoGP this morning has been full wet, the track was drying during FP4 and the Red Bull KTM Tech3 duo as well as the rest of the field went out on slicks for Qualifying this afternoon.
After Miguel Oliveira found a decent rhythm on wet tarmac, he started to get used to the new conditions during Q1, which he eventually finished as the sixth fastest rider. Therefore, the MotoGP rookie will line up in the sixth row of the grid tomorrow at 15.00 local time (8.00 CET) for the 16th round of the 2019 season. At the same time, Hafizh Syahrin likewise tried to find a satisfying feeling under the Japanese rain. In Qualifying he improved slightly with each lap to finally end up in P10, which means he will start Sunday's race from row seven of the ultra-competitive intermediate class field.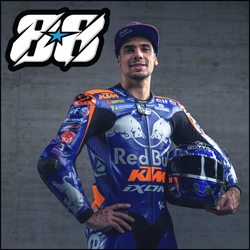 Position: 16th
Time: 1:47.894
Laps: 8
---
"Overall it has been a positive Saturday. We were quite competitive in rainy conditions, which was good. Once the track was getting dry for Qualifying it was very difficult to understand the wet points and how much risk to take. It was a day, where I could regain my feeling a little bit today. Due to the conditions, my shoulder hurt a bit less than yesterday, so I think we are on a decent line to do a good race tomorrow and finish inside the points."
Position: 20th
Time: 1:48.522
Laps: 8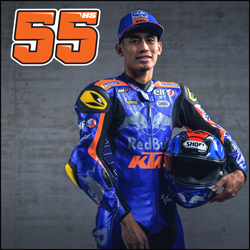 ---
"Day two was a lot better, we made an improvement on the bike, but the conditions in Q1 were truly tricky. For sure, we can improve something in Warm Up tomorrow ahead of the race. We need to wait and see what the weather will do tomorrow, apparently it should be fine, so we hope we can have a good pace in Warm Up and I hope I can be strong in the race, especially better than the last three rounds."