Miguel Oliveira got his first taste of the Twin Ring Motegi today aboard his KTM RC16. Following a decent start in FP1, he suffered a crash in the second session of the day, but luckily managed to go back on track again, plus lowered on his lap time from this morning to conclude Friday 1.079 seconds behind the top 10.
On the other side of the Red Bull KTM Tech3 garage, Hafizh Syahrin likewise went faster in the last minutes of Free Practice 2, although he struggled to get to grips with the Japanese circuit, finishing day one in P23. Yet, the Malaysian can't wait to further refine his feeling from FP3 at 10.50 local time (3.50 CET) onwards.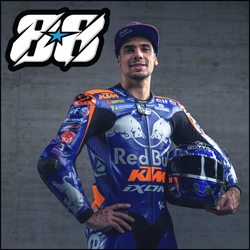 Position: 19th
Time: 1:46.800
Laps: 34
---
"It was a tough Friday with a big crash in FP2. We couldn't manage to make the medium tyre work, so I crashed, because I had no temperature on the left side. It was a small detail, but with big consequences. Let's analyze everything this afternoon and see what we can do better for remainder of this weekend."
Position: 23rd
Time: 1:47.974
Laps: 34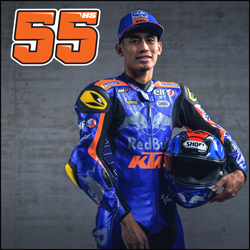 ---
"This first day here was really tough. I like the circuit, but at the moment, the bike is just not working well with me. We changed a lot of settings from FP1 to FP2, but we didn't find the ideal solution we were hoping for. On the last run, it was getting better, also as I tried to give everything from my experience. At the moment, we struggle with stability at the entry and also at the exit of the corners, so I'm fighting a lot with spinning tyres. I was watching some other riders and apparently, they don't suffer from that. I'm sure that I will be able to find something together with my team and improve our time significantly."