Starting from P17 on the grid, Red Bull KTM Tech3's MotoGP rookie Miguel Oliveira was on the move as soon as the red lights went off. He chased down some contenders during the first phase of the race to arrive nearly in 13th around half-time, but unfortunately, couldn't manage to keep this position as his injured shoulder prevented him from fighting. He eventually ended up 0.098 seconds behind the points scoring positions.
On the other side of the Red Bull KTM Tech3 garage, Hafizh Syahrin had to start from P22 and struggled to find a decent pace throughout the race. The Malaysian star tried hard to beat a few riders in front of him and eventually saw the chequered flag after scorching 26 laps at the Chang International Circuit in 20th position.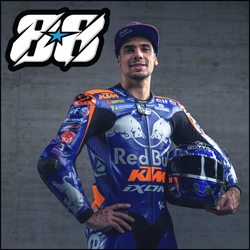 Position: 16th
Championship: 17th
Points: 29
---
"It was a really good race. I mean, my pace was very strong, just after midrace, I started to struggle with my shoulder, I was lacking power and just couldn't brake so late to go fast. It's a shame, because the pace was there. We were capable of doing a nice start. Anyway, we have to go on with this and recover as fast as possible. It's just disappointing that this small detail delivered such a huge limitation, but I try to prepare myself as best as possible for Motegi."
Position: 20th
Championship: 24th
Points: 7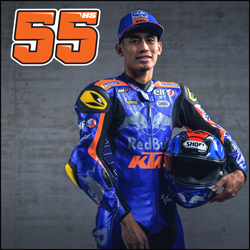 ---
"It was a truly hard race. I don't know what happened to the bike, because I had the feeling there was no power and surely due to the conditions also the engine was very hot. In the exit of the corners, I lost a lot compared to the rest of the riders, therefore, I was unable to benefit from any slipstream. I could just gain a bit of time on the brakes and in entry of the corners, but as soon as I picked up the bike, I lost out. I couldn't push anymore, although I pushed more than 100%. It's a pity, but I will keep my head up and fight again in Japan."
---
"Overall, it was a quite positive weekend for the Red Bull KTM Tech3 MotoGP team here in Thailand. It didn't start really well with two crashes on Friday for Miguel, but we knew why and from then we worked quite well. Miguel showed some strong and consistent pace and we knew the race would be interesting. Tyre-wise everybody took the same options for front and rear, but we tried to conserve the rear tyre for the end of the race, in order to be strong, fighting towards the end. Unfortunately, the shoulder injury is not 100% recovered and clearly, the crashes didn't help the recovery. I would say, the last third of the race was a lot of pain and no power on Miguel's shoulder. This is a shame, because this is what cost us a few points. I think it would have been possible to stay close to Pol. Anyway, this is what it is. Plus, we got passed with one lap to go by Iannone and 16th is the worst position to finish a race, but let's see the glass half full; Miguel is back, he has been riding well and hopefully two weeks will help the shoulder. Japan could be an even more exciting weekend. We were hoping for Hafizh to fight with the guys around him on the grid, but clearly after a few laps we understood that this was not the case. He was not far, but also never in contention to pass these guys and this is the end of another tough weekend. I would like to thank KTM for bringing a few upgrades for him, but apparently it hasn't been helping him enough. The situation is not easy for him, but now we are going to Japan, which means his home Grand Prix is getting closer and I believe he needs to try a bit harder and to be a bit more focused on the race. Thailand was not a great weekend, but it was also not a bad one. Let's have a few days off and see how we can regroup in Japan."