Following a wet and partly drying morning session, the Red Bull KTM Tech3 duo head out to a hot and humid Qualifying at the Chang International Circuit this afternoon, whereby both, Miguel Oliveira and Hafizh Syahrin managed to do their fastest lap of the weekend so far.
While Oliveira missed out on a possible Q2 entry by 0.543 seconds after an adventurous Friday and will start his 15th MotoGP race from row six on the grid, Syahrin concluded the short and intense session 0.480 seconds behind his teammate in P12. Yet, the Red Bull KTM Tech3 duo is eager to produce a decent race when the red lights turn off at 14.00 local time (9.00 CET) on Sunday.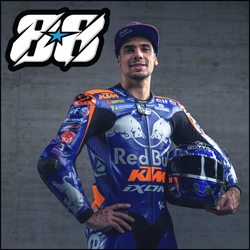 Position: 17th
Time: 1:31.499
Laps: 8
---
"To be honest, this was not the best Qualifying for us. All weekend, we are struggling with the rear break. Therefore, I couldn't go as fast as I wanted. I'm quite disappointed about this small detail, which costs us a few tenths. It's not ideal, but as always, we will try our best tomorrow in the race."
Position: 22nd
Time: 1:31.979
Laps: 8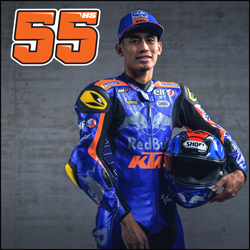 ---
"It's a big shame to see our final position in Qualifying, but the pace we had in FP4 today and also in the Q1 itself, made me feel good. I was only missing a few tenths to improve my place, but tomorrow is race day, which is more important. So, I hope I can be even more focused tomorrow and be ready for the race, which for sure will be hot and very long. I hope I can stay with the group in front of me and the ultimate goal is to arrive at the points scoring positions."