When the sun was back out at Motorland Aragon this afternoon, the Red Bull KTM Tech3 duo of Miguel Oliveira and Hafizh Syahrin both did their fastest lap time at the tricky Spanish venue following some rain disturbing the proceedings in the morning of day two of action.
Yet, MotoGP rookie Oliveira did a 1:48.827, which made him missing out on Q2 by less than half a second and put him in seventh of the Qualifying one standings. At the same time, Syahrin was just 0.488 seconds slower than his teammate and concluded Q1 in P11 ahead of tomorrow's 14th round of 2019, which is set to commence at 13.00 local time.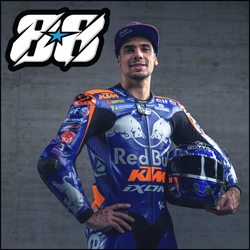 Position: 17th
Time: 1:48.827
Laps: 7
---
"It has been a tough Qualifying day. This morning we started in mixed conditions, we did some changes on the bike and I felt good. For some reason we can not manage to make the soft tyre work, to be honest, our race pace looks actually better than the time attack, so let's hope for a strong start tomorrow and then I can do a good race."
Position: 21st
Time: 1:49.315
Laps: 7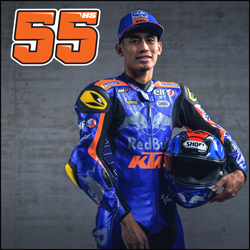 ---
"On my second outing in Qualifying I felt much better than on the first one, I went out of the box and I just had good sensations. Unfortunately, I came in traffic when I tried to go faster, so I couldn't improve more, because I think I could have gone a few tenths of a second faster. Anyway, we try to do our best tomorrow. At the moment we are also not sure about the tyre choice for tomorrow, but we will decide this later. I hope I can have a decent Warm Up tomorrow morning and then we'll see what we can do in the race."