Following his unfortunate crash at the British Grand Prix, Red Bull KTM Tech3's Miguel Oliveira was unable to ride the two days' test at the Misano World Circuit Marco Simoncelli a few days ago as he had to recover from a torn tendon in his right shoulder, which forced him to rest. With more than two weeks of break, the Portuguese MotoGP rookie aims to contest at the 13th round of his still young premier class career this weekend.
Meanwhile Hafizh Syahrin managed to use valuable testing time in Misano in order to gain more confidence aboard his KTM RC16 and now targets to improve gradually to eventually collect more points on his account after he scored his best result this season to date last time out at the British GP with P13. For the entire Red Bull KTM Tech3 team and the rest of the MotoGP field, the weekend commences with FP1 this Friday at 9.55 local time.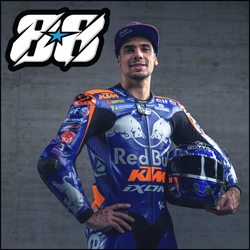 Championship: 17th
Points: 2
---
"After the crash in Silverstone, I sustained an injury on my right shoulder. Unfortunately, this injury was impeding me to test in Misano, but luckily, we had a longer break to recover. I've been doing a lot of physiotherapy and seeing specialists to improve my condition. I'm putting in all the effort I can to be 100 percent in Misano. For sure, these things normally take time, but I'm quite optimistic about my physical condition, especially we are very motivated to do good results, so hopefully we can start the San Marino GP where we left off in Silverstone."
Championship: 24th
Points: 6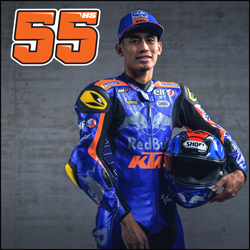 ---
"I'm really looking forward to the San Marino GP. We've already done two days of testing, which gave me some good sensations. I also have some nice memories here from two years ago when I was second in the Moto2 race. I will try to improve myself overall, which is not going to be easy, but the plan is to push harder and go faster every time we go out on track. I was training well between the test and this weekend, so let's see what we can do during this weekend."
---
"Misano will be the first of the back to back races, before we fly away for the South Asia-pacific trip. Therefore, it is important to do well during these last two races in Europe. Misano is always an interesting place. On the rider market, this is the time where most of the teams and riders are announcing their plans for the next season. It will be hopefully also our case with our Moto3 team. Regarding MotoGP, we arrive Misano with a bit of worry in our heads, because as we must all remember Miguel was hit by another rider in Silverstone and although we thought he was physically ok after that unnecessary accident, back to Portugal he found out that there was a tendon damage on his right shoulder, still thinking it was not that bad. He had a two days treatment and flew to Misano for the test, but after just two laps it was game over for the test and some heavy concern regarding his participation in Misano and the following one in Aragon. I have been talking to Miguel almost on a daily basis. He seems to recover, but we will only know if he can ride on the Friday morning in FP1. For us this is a big setback, because Miguel since he's back from the summer break, was riding better and better. Thanks to KTM the new improved parts gave him a lot of confidence and it was a very exciting moment for us, that unfortunately has been stopped for a while. So, we really have our fingers crossed hoping he's going to be all fine for Misano. On the other side of the garage, Hafizh had a healthy weekend in UK, got another three important points in Silverstone and more important than anything, got I think some confidence back after the productive two days test he could do in Misano. The lap time was quite interesting and we really hope Hafizh can continue on that note. Let's see everyone in Misano, hopefully with our two riders fit. We know also we will have a lot of guests, there will be many spectators and most of our sponsors will be there with their representatives, so let's hope we can be at the level everybody is hoping Tech3 to be."