With title sponsor Red Bull and manufacturer KTM, the entire Red Bull KTM Tech3 team enters the Motorrad Grand Prix von Österreich this weekend with the aim to do specially well in front of Red Bull's and KTM's local fanbase.
Miguel Oliveira and Hafizh Syahrin arrive motivated in Spielberg following an extensive test this Monday, which took place in Brno after the Czech Grand Prix.
Both, Oliveira and Syahrin displayed a strong performance in the course of the tenth round of the 2019 MotoGP World Championship, showing some clear steps in the right direction. With even more kilometers aboard the KTM RC16 under their belts following many hours of testing, the Red Bull KTM Tech3 pair can't wait to hit the track again on Friday at 9.55 local time for FP1 in order to further improve.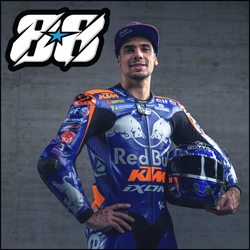 Championship: 18th
Points: 18
---
"It's very nice to have a kind of home GP for all the partners and especially KTM and Red Bull. It's definitely a weekend where we want to do good for them, because it's the home crowd and all the big bosses are there to watch us. It's just another race weekend, that we have to work hard in order to do good. For sure the direction is a good one with our bike, so we just want to keep on going."
Championship: 25th
Points: 3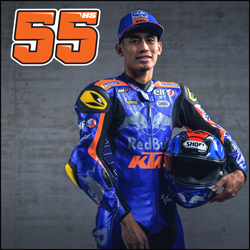 ---
"I'm looking forward to all the weekends, but for this one I'm obviously even more excited. We just did a test in Brno and arrive well prepared. Of course, we will try our best in Austria. It's a bit of a shame, that we couldn't finish the Czech GP, because the race pace was really strong before the crash. We work very hard to make another step forward and we will give more than 100 percent to repeat this strong form in Spielberg."
---
"Next round of the MotoGP Championship is Austria on the Red Bull Ring circuit. This Grand Prix is going to be for sure a very special one for us, being at the home for both, Red Bull and KTM. We feel we need to deliver a very special weekend in terms of results, in terms of availability to the media, to the guests and of course this is a place – more than anywhere, where we would like to shine to thank both, Red Bull and KTM for their investment, for their support. We arrive in Spielberg with an interesting and fruitful day of testing in Czech Republic on the Monday. Both riders were happy with the outcome of the test. Miguel received some upgrades that were already used by the factory KTM riders and he liked these new items a lot. Hafizh worked a lot on his riding style and understanding of the KTM RC16 and I believe we arrive in Spielberg ready to produce a good show and to make the KTM fans happy and proud about us. For sure there will be many orange flags around the circuit and hopefully this is going to be an event to match their expectations. We arrive full of confidence, full of energy and hopefully there will be a smile on everybody's face of the Red Bull KTM MotoGP operation on Sunday night."