Miguel Oliveira and Hafizh Syahrin conducted a very fruitful day of testing today following the Czech Grand Prix in Brno. With plenty of new parts from KTM to try,
Oliveira did 54 laps throughout Monday to end up just 0.466 seconds behind the top 10 of the ultra-competitive MotoGP field, while Syahrin lapped the Automotodrom Brno 43 times, concentrated on his riding and finished 0.799 seconds behind his teammate.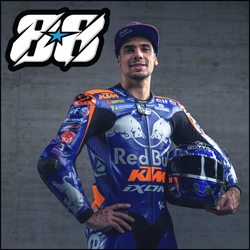 Position: 15th
Time: 1:56.811
Laps: 54
---
"Overall it was a quite positive day. We have been very, very close to the top and mid-grid for the classification. Today the target wasn't to do a fast lap, as we just wanted to try the parts that the factory team gave to us related to some things to the frame, some things to the engine, small details, that don't make a big difference themselves, but in the package helped us a lot to improve."
Position: 19th
Time: 1:57.610
Laps: 43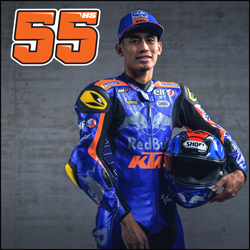 ---
"There were not too many parts we tried today, but we focused mainly on my riding. Plus, we tried something different with the electronics and we had two tyres from Michelin, which we tested. We tried and both of them were positive. I tried to improve my riding, although I probably tried a bit too hard this morning in turn five and came off the track, but it was not a huge crash, so in the end everything was fine and we found back to our rhythm. We used the test engine, which is different to the one in the race, so overall it was a positive day. Now we need to focus for the home GP of KTM. We will try our best there and I hope we can do well in Austria."