With a fastest lap that was nearly one second quicker than his best time yesterday, Red Bull KTM Tech3's Hafizh Syahrin went eight fastest in Qualifying one at the Sachsenring today. The Malaysian is set to launch the ninth round of the 2019 MotoGP season tomorrow at 14.00 local time.
Meanwhile Miguel Oliveira scored a fantastic P15 in FP3 this morning, but struggled to repeat his fastest lap of 1:21.375 in the short Q1 session. The Portuguese MotoGP rookie concluded Qualifying in tenth and therefore will start the last race before the summer break from the seventh row of the grid.
Position: 18th
Time: 1:21.465
Laps: 8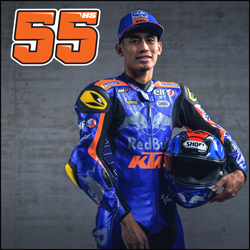 ---
"I'm really happy with the Qualifying we've done, but we had a crash in FP4 with the first bike, which had some good parts. The guys were not able to repair the number one bike in time, because there was just not enough time. So, I had to jump on the second one, which also had some more kilometers on the engine. I just tried my best and was quite surprised to be so fast. I hope I have a good pace for the race tomorrow and will try to prepare everything in Warm Up with my number one bike. I just wish I find the same decent feeling with this machine like I had before the crash."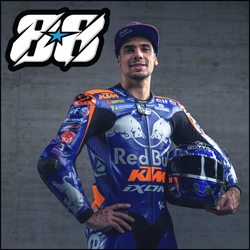 Position: 20th
Time: 1:21.683
Laps: 8
---
"It was a disappointing Qualifying. We did a quite good Saturday, a very good FP3, a fantastic FP4 with a very good race pace, but we couldn't make it in the Qualifying. I'm disappointed for the fact, that three riders improved their lap times directly behind me. I got no warning that I was being followed. It's a costly mistake that puts us very far back on the grid, having the potential to be much more in front. We will see tomorrow. It's going to be a hard race. We know it's not easy to overtake at this track, but we will do our best."