The Red Bull KTM Tech3 duo of Miguel Oliveira and Hafizh Syahrin did their first laps of the German Grand Prix today at the shortest track of the entire MotoGP World Championship calendar.
Thereby, premier class newcomer Oliveira did well to significantly improve from FP1 to FP2. By the end of the second session, he missed out on the top 10 by only 0.361 seconds, which placed him in P18 of the ultra-competitive field. In the meantime, Syahrin showed a great learning curve as well to lower his time by 1.749 seconds from the first to the second session, well supported by his new carbon swingarm, that KTM supplied for this weekend. He eventually ended up just three tenths behind his teammate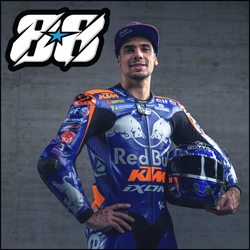 Position: 18th
Time: 1:21.889
Laps: 47
---
"A good first day here in Sachsenring. We continued to work with the bike to find a decent pace for the race this afternoon. We still need to understand a bit more how to manage the bike with the hard tyres, but I think we are on a good direction. Regarding lap times, I think the first run was a bit better, though it was still not perfect. We want to be a bit faster, but we are just 0.3 from the top 10. It's very tight, which is a bit frustrating, but we continue working for FP3 tomorrow in order to be even closer and do our job well, as always."
Position: 20th
Time: 1:22.208
Laps: 42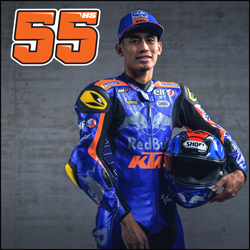 ---
"Today has been positive. The second Free Practice was a huge improvement today, after I was a bit confused with the front feeling this morning. In the afternoon, I had some truly good sensations with the hard and the medium tyre. We are very close, but still need to find a better solution for the left side of the rear tyre, as this circuit is full of left corners. Now we are working on the race pace. We know, that everyone is fast on one or two laps for Qualifying, but the race here is very long with 30 laps, so we need to find a better support on the rear"