Just a few nights' sleep after the eighth round of 2019, Red Bull KTM Tech3 settles over to the Sachsenring this week.
Following some great progress, Miguel Oliveira targets the points again, although the layout of the German track is quite unique. At the same time, HafizhSyahrin can't wait to show an equally strong pace as during the first 18 laps of the Dutch GP in order to complete the first half of the season with a positive mind.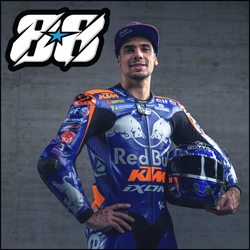 Championship: 18th
Points: 15
---
"Next week we go on to Sachsenring, which is a circuit, that is even shorter than Assen. I'm looking forward to do good there. I think we can be competitive. The track is short and has many left corners, but I guess we can do well, especially after we showed quite a lot of potential in terms of speed already last weekend in Assen. We hope to continue doing this in a few days."
Championship: 24th
Points: 3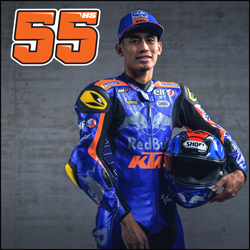 ---
"After a really strong first half of the race in Assen, I'm looking forward to go straight to Germany now. I know it's not going to be easy and we will arrive at this special circuit for the first time with the KTM. We will try to find a good pace from the beginning and set up the electronics accordingly. The track is really short and the race is quite long with 30 laps, which will be tough for everybody. Now we just take a short break and come back again. We aim to learn from our weak points in order to strive forward."
---
"Riding in Germany after what I can call a strong and positive weekend in Holland, is going to give a swing and we are very happy with the rear carbon swingarm we have for Miguel. Hopefully Hafizh could have one as well in Sachsenring to improve the bike. This is our last race before the summer break and as the whole paddock we would like to finish on a high note. I think this first part of the season was not easy, but we have worked quite well. We enjoy the collaboration with our two riders with the KTM racing team engineers. We have a lot of good ideas, good things coming. I don't know what to expect, because Germany is a completely different circuit layout than what we experienced in Assen, but I would like to be positive and think it's going to be interesting to see what is happening there. The weather should be good. This is a venue we always enjoy. Just a few days and the circus is rolling again!"