Miguel Oliveira and Hafizh Syahrin experienced an interesting first day for the Dutch Grand Prix today.
While both went one second quicker in FP2 than in the morning, Oliveira completed Friday 0.901 seconds off the top 10. Meanwhile Red Bull KTM Tech3 rider Syahrin finished directly behind his teammate by the end of the first two Free Practice sessions at the historic circuit.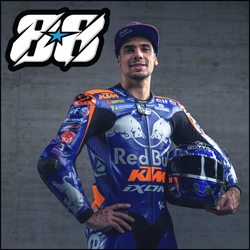 Position: 20th
Time: 1:34.628
Laps: 39
---
"The first day here was a good day of work. We lowered our lap time by one second from this morning, although it was a bit tough this afternoon as everyone was quicker than this morning and we were not improving enough to also climb up in terms of positions. For the first time, we got to try the carbon swingarm, which worked quite well, so it was really a nice present and surprise from KTM that we could use this part here on Friday. Now we need to change the balance of the bike a little bit as we have to adjust the setting to the new swingarm. Yet, we are optimistic for tomorrow."
Position: 21st
Time: 1:35.250
Laps: 36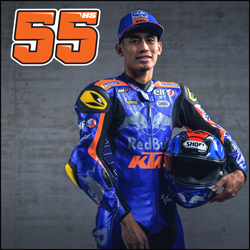 ---
"Overall, I felt it was good today, but it's a big shame, as our 1'34.6 on the last lap was cancelled because I touched the green a bit with the rear tyre and so it was over the track limit. Anyway, this can happen to everyone. We tried to find a little bit more to help the turning in the small corners like turn five and we obviously improved. I started to be close to the rest of the field, but finally the time didn't count because of my mistake. Anyway, we are sure we can be quicker tomorrow morning. I just look forward to Saturday, after I felt quite comfortable today."