With a positive day of testing in their pockets, Red Bull KTM Tech3's Miguel Oliveira and Hafizh Syahrin arrive highly motivated in Assen for the eighth round of the 2019 MotoGP World Championship.
Following his 12th position in Barcelona and some fruitful track time on Monday after the race, premier class rookie Oliveira can't wait to arrive in the Netherlands, aiming to score equally well. Meanwhile, Syahrin wants to forget his DNF at the Catalan GP quickly with some points at the famous TT circuit.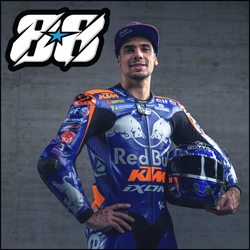 Championship: 17th
Points: 12
---
"The Dutch GP is always quite special because it's a very unique track. I have very nice memories from there, a couple of amazing podiums back in Moto3. It's a nice circuit and I hope to be competitive this weekend. After the test on Monday after the Barcelona race, I feel we have made a step forward with the setting of the bike and the understanding of where we need to be. Finally, I go to this Grand Prix very motivated to do well."
Championship: 25th
Points: 2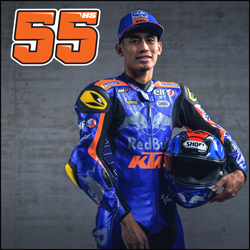 ---
"I truly can't await to arrive in Assen for the first session of the weekend, but above that for the race on Sunday, after we couldn't finish the race on Barcelona with a technical issue. In the meantime, I kept and keep working hard on myself in order to be ready for all the challenges. We all know it's not going to be easy, but I really want to enjoy my weekend aboard the KTM RC16."
---
"The next round is already the eighth one of the 2019 MotoGP World Championship and as usual time flies, as it feels like yesterday when we started our very first race with KTM in Qatar. Now we go to Assen and have a back-to-back event before we will enter the summer break. At the same time, it's the beginning of the North European tour, if I can call it like that. Assen is a place, where we all like to go, as already mentioned in the past. After the heat, the madness of the fans and the full paddock in Mugello and Barcelona, which we like, it's always refreshing coming to Assen, as the paddock is big, but a lot quieter and normally the weather is a bit cooler. So, this is a nice place and also the circuit is beautiful. We always had incredible races there. Hopefully, we can be closer to the front guys, especially to the factory KTM riders. We've been following with big interest, what they tested on Wednesday in Barcelona and we saw some nice pictures with different fairings and I'm quite sure, that there were more new things, we couldn't see. Therefore, we are eager to listen to the comments of Pol Espargaro and Johann Zarco, plus Mike Leitner. We also hope for us to get something a bit different for the next race. We had a good test on Monday with Miguel and Hafizh, but were just going through what we already have and were working to understand our technical package better. Let's wait and see, but for sure the next two races will be important as these are the last ones before the summer break and it's always good to end up that first part of the year with a positive feeling. So, we can't wait to arrive and see what is going to be our package from Assen."