The Red Bull KTM Tech3 pair continued their way towards the front of the MotoGP field today at the sunny Circuit de Barcelona-Catalunya. Premier class rookie Miguel Oliveira lowered his lap time today and managed to even crack the 1:41s mark in Qualifying. He missed out on a possible Q2 by just 0.74 seconds and will launch off the line from row seven tomorrow.
At the same time, Hafizh Syahrin performed well at one of his favorite tracks today. Compared to FP1 he went 1.609 seconds faster in Q1 this afternoon and finished the all-important session just 0.087 seconds behind his teammate in P11. The Malaysian will eventually start the Catalan GP at 14.00 local time on Sunday from row seven as well.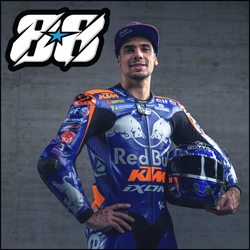 Position: 20th
Time: 1:40.752
Laps: 8
---
"It has been a tough day. To be honest, we worked very hard to reduce the gap and we managed, but it's just that the whole grid is very, very tight and we have only one second from third to 20th position, which is where I am. All the four KTM's are within four tenths, so it will be interesting to see tomorrow, if we can keep a good pace for the race. Most importantly, we have to finish the race and we know it's going to be a tough one with the heat to manage the tyres. We still have to analyze which tyre to use for tomorrow. But for now, we just relax and look forward to tomorrow's race."
Position: 21st
Time: 1:40.839
Laps: 8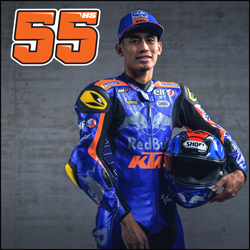 ---
"Overall, I felt really good in Qualifying today. We are very close to the rest and I hope we can find a good race pace tomorrow. Now we need to decide if we chose a soft or medium tyre for the race. At the moment, we are still at 50-50, so we will decide after the Warm Up tomorrow morning. I hope we can do well in the race. The important thing is to enjoy it and not to do any mistakes or feel any pressure. Let's see what we can do on Sunday."