Miguel Oliveira and Hafizh Syahrin are eager to arrive in Montmeló for the Catalan Grand Prix this weekend following a tough event at the ultra-demanding Mugello circuit some days ago. MotoGP rookie Oliveira missed the points scoring positions narrowly last time out and aims to be back inside the top 15 for the seventh round of the 2019 MotoGP World Championship.
Meanwhile, Red Bull KTM Tech3's Syahrin, who lives close to the Catalan capital during the European period of the season, can't wait to ride his KTM RC16 at one of his favorite track in just a few days, after he showed some great progress last week in Italy but was unfortunately unable to finish the race. As usual, the action is set to start on Friday at 9.55 local time with FP1.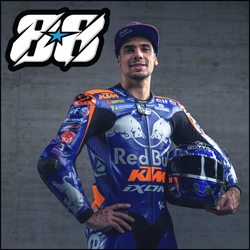 Championship: 19th
Points: 8
---
"Barcelona is a great Grand Prix, I like the track a lot, so I aim to continue on the line from Mugello. I hope to be more competitive since Friday, which is the target and be much closer to the top 15, from what I have been the past few races. Therefore, I definitely look forward to turn around the result a little bit this weekend and I can't wait to be rejoined with the team again and to work hard."
Championship: 23rd
Points: 2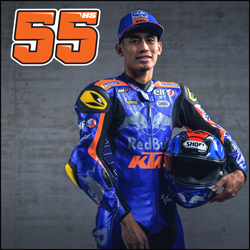 ---
"I'm really looking forward to Barcelona and at the same time, I still feel sorry for the last race, which I couldn't finish. I had a really good pace and believed that we could score points in Mugello and finally I was truly disappointed. Yet, Barcelona is like my second home GP, because I have my European base there and also this track is my second favorite. Last year, we had a great feeling in Montmeló, but obviously, I know, that it's going to be tough this weekend. I try to do my best, try to score points and give everything I have. Let's work hard together with the team!"
---
"The next stop for the MotoGP circus is Barcelona, a circuit, which is – in my mind – quite similar to what we had the last race in Mugello; a fast layout, long straights, in the South of Europe, plus a quite hot atmosphere in terms of weather and madness from the fans. Clearly, this is another very important race, which marks the continuity or almost the end of quite a few negotiations concerning the season 2020. I believe, we will have all the top management from KTM in Barcelona and everybody, especially, the Red Bull KTM Tech3 team is eager to show them progression compared to the start of the year, a strong race and more important than anything is reducing the deficit to the front guys. In Mugello, we ended up 30 seconds behind the winner, which is quite a significant gap and I believe the mission for us will be to reduce that gap. In the race, our fastest lap was 0.8 to the fastest lap of the grid, which is quite positive. We could see, that Pol Espargaro managed another strong race and to finish inside the top 10. So, one more time, this is what we have to look at and have to aim for. Both, Miguel and Hafizh and I would say especially Hafizh love this circuit. I would say Montmeló is the favorite of the whole year for Hafizh, so he has a rendez-vous there. Miguel was very strong there in Moto2 last year, so this is positive signs. KTM is working night and day to improve the machine. The good news is also that we will have a test on Monday, where we hopefully can progress in the development of the bike. We've been pleased to see Dani Pedrosa riding last week in Czech Republic and I would say now the full Red Bull KTM organization is ready to work. Clearly, we are eager to be in Montmeló, which is a beautiful venue. We know, it's going to be tough and we know the main opponents are very fast and although we are improving, we need to move quicker than the front guys. I believe both, Miguel and Hafizh will be able to deliver what we all expect."