In an intense 23 laps race at the Autodromo Internazionale del Mugello, Red Bull KTM Tech3's MotoGP rookie Miguel Oliveira showed a strong performance. The Portuguese was fighting for points all race long and recovered after some difficult first laps to narrowly miss out on P15 on the line.
On the other side of the Red Bull KTM Tech3 garage, Hafizh Syahrin did some strong initial laps as well and was progressing step by step, but unfortunately, the Malaysian had to return to the pits after ten laps as he had a huge moment and didn't want to risk a crash.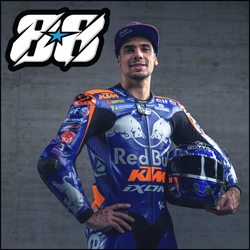 Position: 16th
Championship: 19th
Points: 8
---
"It was a tough race in the beginning and hard to manage the bike with the full fuel tank. Then I started to find my pace and it was quite ok during the race. The last five laps where very difficult again, as I was missing grip and I could not manage to attack the points scoring positions. But in general, the gap to the front was not too big and also the one to Pol was not huge. After the tough weekend, I think we didn't expect to be so competitive in the race, so it was positive. We learned more about the bike and take more experience to Barcelona."
Position: DNF
Championship: 23rd
Points: 2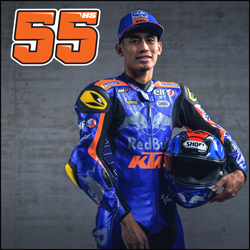 ---
"I am really disappointed. I felt very good with the bike in the beginning of the race, but in turn nine – the place where Rossi crashed – I had a huge low side and was lucky to save this. I tried to push again, but couldn't find the same feeling as in the beginning. I wanted to do more laps, but with this feeling it was impossible not to go down, so I decided to retire. It's a pity, especially because I'm convinced that we could have scored points here, but sometimes this just happens. Even if this was not our day and I'm truly sorry for everybody, we keep working hard for the next race in Montmelo. I hope I can do the same as here and maybe even better. Barcelona is my favorite track, so I will for sure give more than 100 percent again."
---
"To finish a weekend without a point, is always a disappointment, because this is a reward for the hard work of the whole team and the riders. But still I believe, we did a good weekend. We were quite competitive in the race. Hafizh had a big moment and that was a real shame, because until then, that was for sure the best start of the year for him and he could have been fighting for points, but unfortunately lost the front, he tried to stay on track, but was close to crash. He aimed to carry on a bit more, but lost the front a few more times and I understand his idea that is was safer to come in, but it was a huge disappointment as it was by far the best Hafizh we saw since the beginning of the year. Miguel was lapping really consistently. We knew he would be strong all race long, because I think the tyre choice was the best one. We passed quite a few guys, including Johann Zarco and for a part of the race, we were in the points, but unfortunately Abraham was a bit quicker in the end and passed us, which didn't allow us to score that point, that would have been a decent end to a quite constructive weekend. Nevertheless, we have to remember that the Warm Up crash didn't help, so for sure, in the early part of the race Miguel was a bit cautious. He's got a small injury on a finger of his left hand. Ok, this is not, what we want to do, but we were not too far. We saw that Pol Espargaro could finish in front of some top factory guys, so we need to keep on working. Today we finished second of the KTM MotoGP department. Overall, we have mixed feelings, but let's take the positive ones, gather all the information we have and get more confidence and head to Barcelona with a good feeling, where hopefully we can score points with both of our guys."