Red Bull KTM Tech3's Hafizh Syahrin and Miguel Oliveira faced a difficult challenge at the Italian circuit today, finishing Qualifying one in P11 and P12, respectively.
Syahrin was using the sunny Saturday to improve his feeling aboard the KTM RC16 at the Autodromo Internazionale del Mugello and did his best time of the weekend during his last lap in Qualifying to hop from 13th to 11th position. Meanwhile, Oliveira was 0.891 seconds quicker in FP4 than on Friday, but was a bit unlucky in the final seconds of Q1. Therefore, the Portuguese MotoGP rookie has to attack from row eight in tomorrow's 23 laps encounter at 14.00 local time.
Position: 21st
Time: 1:48.222
Laps: 7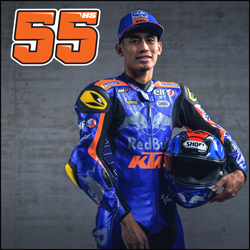 ---
"Overall, I have to admit, it was a difficult day for us. I tried to do a good lap time and, in the end, it was better, but we are still far from the top. We try to understand how to improve more for tomorrow's race, where we aim to stay on the wheel of some other riders in order to learn more about our new bike and have a decent race."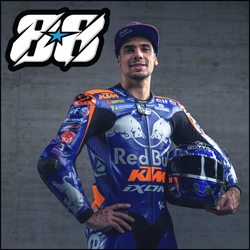 Position: 22nd
Time: 1:48.235
Laps: 7
---
"Today after FP4 we had a quite good feeling and pace. Actually, it was the shortest gap we had to the front, so I was pretty positive and going into the Qualifying, obviously on the first run, I couldn't make a perfect lap. After this, I was waiting for a tow and when I finally got it I crossed the finish line one second down and got the flag. But in any case, this lap was more than half a second faster than my best, although it doesn't count. Anyway, we'll see tomorrow, hope to have a good race and learn as much as possible."