This weekends' Gran Premio d'Italia marks the sixth round of the 2019 MotoGP World Championship and the sixth event for Miguel Oliveira and Hafizh Syahrin aboard their new KTM RC16 machine. Following a successful home race for the Red Bull KTM Tech3 team, where both, premier class rookie Oliveira and Malaysian Syahrin inside the points, the entire team arrives in the Tuscan hills of Mugello highly motivated to progress even further.
Level on points with fellow rookie Joan Mir, Portuguese newcomer Oliveira aims to continue his growth in the MotoGP together with his crew and KTM, after he left France with a bittersweet feeling following a time penalty for cutting a corner, but with another point in his pocket. At the same time, Syahrin was able to score for the first time this year, which gave the 25-year-old a huge boost for the upcoming challenges starting this Friday at 9.55 local time with the first Free Practice session.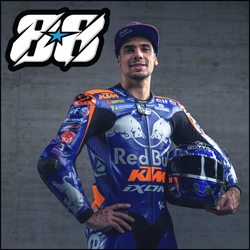 Championship: 18th
Points: 8
---
"Mugello is a very special track for me, because it was where I got my first win, so there are nice memories coming back when I'm at this track. The layout is quite fantastic and challenging and at the same time, I feel motivated to go on and discover this track on my bike. I think it's going to be one of those weekends where we have to work hard to improve the feeling coming back from France and to try to fight for our target, which is again finishing inside the points. So, I definitively look forward to go to Italy and start this fantastic Grand Prix."
Championship: 21st
Points: 2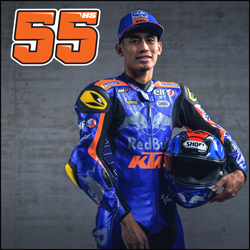 ---
"I'm really looking forward to Mugello after a truly good weekend in Le Mans, which gave me even more motivation and made me believing more in myself and my team, because we keep working very hard and as a unit. We know, that we need to improve small things, which can help us to fight for better positions in the upcoming races. I can't wait to arrive in Italy. I know, this is going to be tough, but we are curious to find out what is happening there. I hope I have a better feeling directly from FP1, which should bring me one step closer to the rest of the field and should help me to understand the general situation even better. I wish, we can score at least the same result as in the last round and we for sure will try to improve further."
---
"Going to Mugello for the MotoGP weekend is always a great pleasure. This is a special place, the circuit is beautiful and the landscape in Tuscany is a unique area in the world and we enjoy being there, racing there. It's a place where the fans are incredibly warm and this is one of the most exciting and nicest spots of the calendar, at least in the heart of the Red Bull KTM Tech3 team. Going there we also can not forget what Pol Espargaro and the KTM RC16 have achieved in the French Grand Prix, which was an incredible result for all of us and a big motivation, that is showing the whole team and mainly the riders what KTM can do and how hard KTM is working. Clearly, Pol was having some evolution in the chassis department and also in the engine department. These evolutions where obviously a step. The race he did was amazing and to finish so close to the winner was definitely a very big boost for everybody involved in this program. Now we have to race at Mugello, which is a very tough track for the riders and the bike, too. Compared to Le Mans it requires a lot more engine top speed. It's a very fast circuit with a very long straight, so it will be interesting to see where we stand and how we are compared to the opposition. It's a flowing layout, a lot of fast changing directions, so clearly, it's a strong test for the bike and we can use it as a benchmark to see where we are standing. I believe both, Miguel and Hafizh delivered a strong result in Le Mans. Everything was difficult there, the track, the weather conditions, but I think after the stunning performance of Pol Espargaro and the fact that all four KTM bikes were inside the points for the very first time, we can look back to a fantastic achievement. Clearly, we see the project moving forward and we can't wait to see, what is going to happen in beautiful Mugello. This is a very important time of the championship, races are happening every two weeks. We know this is the moment where you have to score points to position yourself in a good manner in the ranking. We also know, that the few seats available are gathering a lot of interest and the riders, who have these seats are under a lot of pressure, so this is clearly a key moment of the season and we hope we can be there, where people are expecting us. We would like to be, of course and as usual, closer to the front. We would also like to try to be closer to Pol Espargaro and carry on working. I think the fact that KTM has got four bikes and four different riders in the MotoGP class this year with different riding styles, has helped the development to speed up and has helped to test different and new directions, maybe to be more extreme in the way we are using the setting and the bike. So, overall, we are on the good way and we are proud to be in the KTM MotoGP project and as a lot of other teams and riders, I want to say, we can't wait to be there and start FP1 in Italy!"