Red Bull KTM Tech3 rider Miguel Oliveira will start the squad's home round from the sixth row of the grid, while Hafizh Syahrin is set to launch from row seven.
Following a dry Friday, the Le Mans weather played a major role in today's proceedings as some rain and cooler conditions delivered an adventurous poker in the Free Practice sessions and the Qualifying. Premier class rookie Oliveira, who was riding on a wet track for the first time in MotoGP this morning, took the gamble in Q1 and switched to Slicks around half time. He managed to safe sixth position through a minor fall ended his game a bit earlier.
On the other side of the garage, Syahrin, who likewise experienced the rain with the KTM RC16 for the first time, switched his bike even twice during the 15 minutes session after he had a better feeling on the wet rubber, but was running out of time in the final seconds to improve any further. Therefore, the Malaysian concluded Qualifying one in eleventh, yet he is ready to attack in tomorrow's 27 laps encounter for the fifth round of the 2019 World Championship.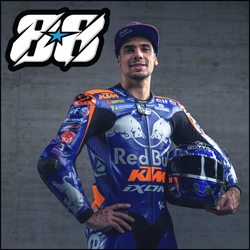 Position: 16th
Time: 1:40.385
Laps: 7
---
"My first experience on the wet was quite positive. This morning I felt good, my speed was ok and I had a decent feeling going into the Qualifying. The weather was quite strange, we didn't know what to use. After doing two laps, I decided to risk using the slick tyre and I could not heat up the tyre at all and suffered a crash. It's a shame because I think with the wet tyres I could have been a bit faster. I don't know if it would have been enough to go to Q2, but for sure to be one row in front. But overall, it's an ok day and Qualifying for us with 16th position. For tomorrow the forecast is similar, which is a good indication to do a decent race."
Position: 21st
Time: 1:41.717
Laps: 7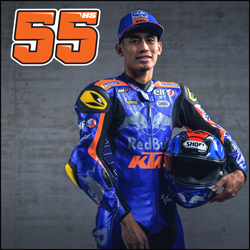 ---
"The conditions have been tricky today, but I felt better step by step in the wet and also build some confidence with the wet tyre. It's difficult to say, because nearly all started with the wet tyres in Qualifying. Valentino (Rossi) was the cleverest rider as he commenced with the slicks, but I guess this is due to his experience. Anyway, I hope that we can make another step tomorrow and then enjoy the race."