Miguel Oliveira and Hafizh Syahrin initiated the French Grand Prix with some progress today, although their final positions didn't reflect the hard work of riders and team.
Red Bull KTM Tech3's MotoGP rookie Oliveira lowered his lap time around the crew's home track from FP1 to FP2 by 0.828 seconds to conclude Friday 1.163 seconds off the top 10. On the other side, Syahrin made a huge step this afternoon as well to go 1.576 seconds faster than during the morning session. The Malaysian ended up 0.502 seconds behind his teammate.
Tomorrow's action is set to start with FP3 at 9.55 local time followed by FP4 (13.30) and the all-important Qualifying session at 14.10.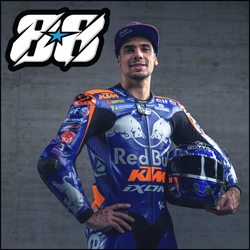 Position: 20th
Time: 1:33.401
Laps: 39
---
"Actually, this hasn't been the best start at this track, but we did some changes on the bike before the second Free Practice that I liked a lot. I was able to feel more comfortable and to go faster than this morning, which was the target. Obviously, everyone is quite close to each other, so it's really hard for me to judge if today was good or not. Anyway, we look forward to improve a bit more tomorrow and definitively to be faster."
Position: 22nd
Time: 1:33.903
Laps: 38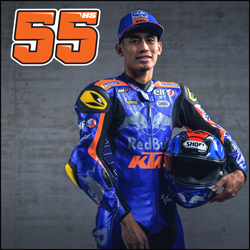 ---
"During the day we made a big improvement, although we know that we are still far behind. At least, we move forward step by step. In the beginning of the session like in FP1 we always have a quite huge gap to the rest of the riders, though I was trying to push and to understand, but I didn't have confidence in the first Free Practice session. Later in FP2, we made a really good move forward as we tried some different settings than this morning, which helped me to stop the bike better and to enter the corners faster. I could have improved my lap time even more on the last lap, but I did a mistake in the last sector. I still believe, that we can get further towards the top, but we need to work hard, stay focused and keep the motivation high."