Following the Gran Premio Red Bull de España last weekend, Miguel Oliveira and Hafizh Syahrin were out on track again today for one official day of testing.
Thereby, MotoGP newcomer Oliveira assessed several new parts brought to Spain by KTM, plus different settings. The Portuguese youngster did 77 laps in the course of the day to clock a best lap time of 1:38.649 minutes, which was even 0.245 seconds faster than his personal best in Qualifying last Saturday.
Likewise, Syahrin tried various things with his KTM RC16 in order to improve his feeling aboard the new machine and lower his lap time. The Malaysian star did a 1:39.053 as his fastest lap of the day, which saw him concluding the test day just 0.404 seconds behind his teammate after completing 57 laps in the Andalusian sun.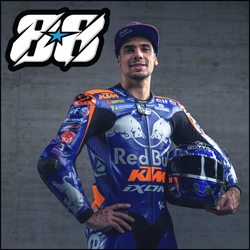 Position: 21st
Time: 1:38.649
Laps: 77
---
"Today was quite long, as we had many things to test. But finally, it has been positive because I was much faster with the 'race condition bike' than yesterday. I just missed the fast lap at the end. I used a medium front tyre with a soft rear, which was not the best choice, so I had to stop and change the front tyre, therefore I reused the soft rear and was not able to get this ideal lap in. I'm a bit disappointed for this, but we tested things here, which we think have great potential to help me in the future."
Position: 22nd
Time: 1:39.053
Laps: 57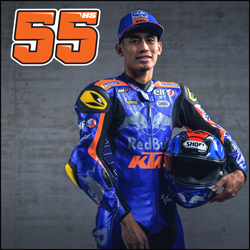 ---
"Today has been a very positive day, because we did a big step compared to last weekend as during the Grand Prix I was struggling, the condition of my body was not good and on the last day, I just found a good feeling with the bike and also my body was better. In the race I set my fastest time. During the test today, we tried some new parts, which were better for me. But so far, we are not able to use the advantage of the new tyre for the corner speed. We found a very small improvement, so we still need to get better with the bike. At the moment this is not easy, but I hope it's getting better and better in the future and I give my best to improve at the next round."