Following two weekends off, Red Bull KTM Tech3's Miguel Oliveira and Hafizh Syahrin can't wait to be back this weekend for the Gran Premio Red Bull de España at Jerez de la Frontera in a few days, which will be the opening of the twelve European rounds of the 2019 MotoGP World Championship.
While premier class newcomer Oliveira is arriving at the fourth round of the season, which is closest to his Portuguese home, with seven points in his pocket and eager to increase his account, Syahrin is ready to fight for his first top 15 result this year starting with FP1 at 9.55 local time this Friday. Nevertheless, the traditional Spanish circuit will be a place, where both, Oliveira and Syahrin already collected some data while testing in November. In addition, the Red Bull KTM Tech3 duo will have the chance to further improve on Monday during the first of three official post-race test days in 2019.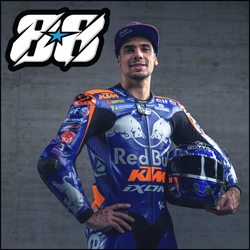 Championship: 16th
Points: 7
---
"Jerez is a very nice Grand Prix, first of all, because it's very close to my country. It's the closest GP we get from Portugal and therefore also the biggest attendance from Portuguese fans, so it's very special for me. It's also a track, which I like a lot, so I'm looking forward very much to ride there again. After the test in November of course there are already some points, which I know, I need to improve on my riding. So, it's going to be a fantastic weekend, I can't wait to see all the team again after two weeks and get ready to work. Of course, the target for this race is to fight for the points again and I think this is where we should stay the whole season. After the result in Austin I want to get back up and work hard to improve."
Championship: 21st
Points: -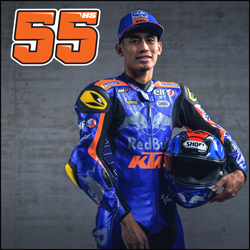 ---
"At the moment this season is quite difficult. We were struggling during the first race, improved during the second round, but struggled again last time out in Texas. Therefore, I don't really understand everything at the moment, but I believe we can fight. The team is pushing really hard and I feel better prepared, because after the race in Austin I was working even harder on my physical condition, so I hope we arrive in Jerez in good shape. I really wish we can improve our feeling, plus we will have some things to test there. I will try to stay with some other riders in order to learn more. Let's see, what we can do, I just hope the best and will give my best."
---
"Although we really enjoyed the first three races outside of Europe, still for us the 'real' Championship starts in Europe, in Jerez. It's always a different atmosphere, a different organization to race in Europe. We have our hospitalities, we can spend more time with our friends, guests and the team can be more united than outside of Europe. Clearly, Jerez is a very, very special place. Andalusia is an incredible location, but it's also a circuit, where you have a unique atmosphere. Spring is coming in Andalusia, which is always a great show. But also, the first European race, where the European fans can come with their bikes to see the paddock and see very tough and incredible close racing there. This is what makes Jerez unique and I think it's one of the most special events in our calendar. This year it's even more special for us, because it's a Red Bull Grand Prix and hopefully – we will make everything we can – we will be able to make our title sponsor proud and happy. We arrive with a very good feeling with Miguel. Two races in the points, a circuit he likes and hopefully we can continue on the base we've been working on throughout the first three races. Hafizh has been testing with us in November at this circuit. I think he understands the KTM RC16 better and better and he will be very eager to show his potential, his talent. Spain is also his second home country, because this is where he is having his home base during the European season and we expect a tough battle in between Miguel and Hafizh. Hopefully they will push each other, which is, what we want to see. We know this is also a very important rendezvous, because we have the test on Monday, where KTM for sure is giving us some new things to try, which is part of the evolution process and we are also very eager, impatient and excited to go through this test on Monday. But first let's start on Friday with FP1, hopefully under the Andalusian sun."