Miguel Oliveira did a brave third MotoGP race of his career today to end up inside the points, while Hafizh Syahrin managed to finish demanding 20 laps, although the Circuit of the Americas didn't occur as an easy playground for the Red Bull KTM Tech3 duo from the very beginning.
Following a rather difficult start, finding himself only in P20 after the first lap, Oliveira found a solid rhythm in order to make up several positions. The Portuguese Youngster grit his teeth to fight through to 14th at the chequered flag. Meanwhile, Malaysian star Syahrin struggled to get into grips with one of the most challenging tracks in the MotoGP calendar, but did well to complete the Grand Prix in P18.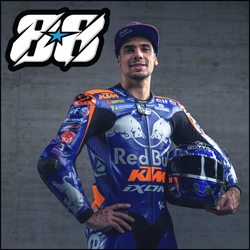 Position: 14th
Championship: 16th
Points: 7
---
"For sure it was a difficult race, a very disappointing start of the race. I was not expecting to start this bad, but then we picked up the pace, riding good, I mean inside of what we predicted. We need to be happy about this result, because at the end, we finished where we wanted, which is inside the points. It is definitely a very difficult track to ride and to be in the points here, is very good. Now we go to Jerez, a track, we like a lot. The bike looks like it's performing well there, so we can't wait. We take many positives from this race, we learned and understood the bike more. My position on the bike needs to be a bit different, so we are working in this direction to make me feel more comfortable, so it's definitely the time to look at the good things, we achieved this weekend."
Position: 18th
Championship: 21st
Points: -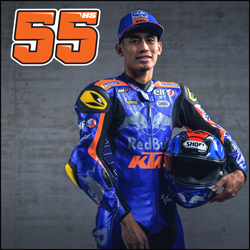 ---
"I'm honestly a bit disappointed, because we tried a different choice of tyre, but it seems it was not the right selection. Right from the beginning of the race, I felt a huge drop, I couldn't stop the bike well enough, so I was just fighting with it. It was difficult to keep the pace and this took all my energy. I don't know why this happened, but I hope we can come back in Jerez, the first race on European ground. I wish we find something there in order to have a good pace and close the gap to the front."
---
"Overall it has been a tough weekend and we were not on the same level like in Argentina. We knew coming here wouldn't be easy, but I have to say that Miguel - as usual - put his head down, kept calm and worked really well. He qualified ok and although his start was very poor, he recovered quite a few positions and he has been finding himself right behind Johann (Zarco) and they did the race at the same pace, following each other and it was quite interesting for Miguel to see how Johann was working, so I think he learned a few things, plus got another two points. Clearly, it was an interesting weekend, but the gap at the end, was quite big. Hafizh was a big disappointment, as we know his potential. Sometimes he goes two seconds quicker than the previous lap or the previous practice, so he is very up and down and we don't understand how you can have such a big difference of lap time. Still we were quite confident he could have a strong race but although the start was a lot better than Miguel's he just faded lap after lap. I hate to be last, but he was last and this is not a good position. The gap was huge, at the end of the race, we could see that he had nobody in front of him and the motivation was going down. There is still some work to do for him to understand better how to ride the bike and to be more consistent because more than the speed he needs consistency. It's still early days in the season, only round three, but we really need to see Hafizh showing some progress and improvement, plus reducing the gap to his teammate. Let's take the positives; we have done three races, we are clearly closing the gap to the guys in front, we are in a great group, which is very competitive and very exciting. Now we go back to Europe to a track we know. We will certainly get some upgrades from KTM and have a test after the Grand Prix on Monday, which all is very promising. We need to work, we need improvements and this is what's going to happen in Jerez. Thanks to everyone in the team, in KTM MotoGP department to support us the way they do and I would like to congratulate Pol (Espargaro) for his incredible Qualifying and his really, really strong race, because you can't complain about the package when you see his results. This is a good sign and this is the target we have to have in mind."