Due to a thunderstorm this morning's FP3 for the third round of the 2019 MotoGP World Championship season had to be cancelled, which meant the Red Bull KTM Tech3 duo had even less time to get to grips with the ultra-demanding Circuit of the Americas aboard their new KTM RC16 machines.
Nevertheless, Miguel Oliveira managed to deliver an impressive Qualifying one to lead the charge for Q2 after the first two flying laps, but eventually missed out by 0.652 seconds to start his third premier class race tomorrow from row six. At the same time, Hafizh Syahrin also went fast on the drying track this afternoon to qualify for P11, which means he'll launch off the line for the Red Bull Grand Prix of the Americas on Sunday at 14.00 local time (21.00 CET) from row seven of the grid.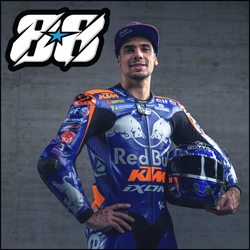 Position: 8th
Time: 2:06.543
Laps: 7
---
"It has been a tough day. We started FP4 with half and half conditions, so finally we were lucky to have a dry session in Qualifying. It was difficult with the wind and the track not fully dry. We could confirm different things we tested on the bike to be able to start again tomorrow with a stronger pace. At least the position today was much better than yesterday. We are just outside of our target, but we keep calm for tomorrow, as we will have a very, very long race, physically demanding, so we will try to manage it the best."
Position: 11th
Time: 2:07.308
Laps: 7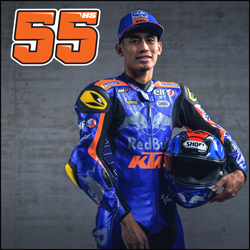 ---
"Yesterday afternoon I had a really good feeling with the KTM, so we used the same setup in Qualifying, but I don't understand why I didn't have the same sensations, as I was struggling to stop and to turn the bike. To be honest, I'm a bit disappointed about this feeling, because I thought we could improve our time a bit more. To start in P21 is not, what I was wishing for, but we keep pushing and learning and try to push even more come race day. I aim to find a good pace in Warm Up and hope I can stay inside a good group of riders to do a strong race like in Argentina last time."