The Red Bull KTM Tech3 duo began this weekend's Red Bull Grand Prix of the Americas in sunny Texas today with some steady progress, although their first visit at the Circuit of the Americas (COTA) with the KTM RC16 was challenging.
While MotoGP rookie Miguel Oliveira had to learn one of the most demanding tracks in the calendar in Free Practice one this morning, the Portuguese lowered his fastest lap from FP1 to FP2 by strong 1.759 seconds. At the same time, Hafizh Syahrin made some huge steps forward from the first to the second session, improving by impressive 2.488 seconds to complete day one just 0.574 seconds behind his teammate. Both Red Bull KTM Tech3 riders are eager to find their way closer to the front from Saturday's FP3 at 9.55 local time (16.55 CET).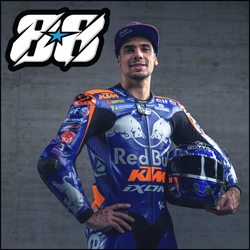 Position: 21st
Time: 2:06.276
Laps: 31
---
"It has been a difficult day to learn the track with the new bike, as COTA is a quite tricky circuit and it takes some time for me to understand how to ride and also how the bike can help me to ride the track better. At this moment, we are for sure not happy with the result we did today, but we need to learn and to understand that it's maybe normal to suffer a bit more for the first time here. We just work hard as always to get the best result tomorrow. In Qualifying the weather is going to be critical, but we will manage it at our best."
Position: 22nd
Time: 2:06.850
Laps: 31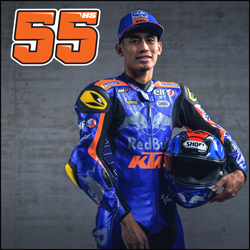 ---
"We made a huge improvement on the time. This morning it was difficult for me, because the track was very bumpy and I didn't have confidence while braking as the bike was moving a lot. But we made some changes and in the afternoon, I felt really good. We still miss something for the turning. I was already talking about it with the team, so we know where to work on for tomorrow, although it might rain, which can be good for us to learn to ride the bike in these conditions. In the beginning of the weekend we always start a bit behind, because we were on this track for the first time with the bike, so we needed to collect some data first, which we used in FP2 to step ahead. We keep working hard and pushing 110 percent."