In an incredible exciting second Grand Prix, Red Bull KTM Tech3's MotoGP rookie Miguel Oliveira missed out on the top 10 by just a whisker to bring home his very first premier class championship points today at the Autodromo Termas de Rio Hondo. The Portuguese Youngster showed an impressive performance from the first lap, making up one position by another to eventually see the chequered flag just 0.176 seconds behind fastest KTM rider Pol Espargaro in 11th as the second fastest rookie in the hard-fought MotoGP field.
Meanwhile Hafizh Syahrin did a strong race as well. Starting nearly at the end of the grid, the Malaysian star did fast lap times and quickly caught up with the riders in front. He managed to find his way through to P17 halfway through the 25 laps race. The Red Bull KTM Tech3 rider was biting hard to reach the top 15 in the course of the remaining laps and finally ended up in 16th. Syahrin now targets to score points in less than a fortnight, when the entire circus moves over to Texas for round three of 2019.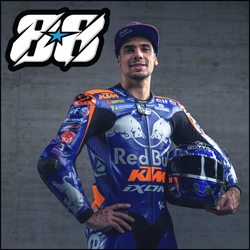 Position: 11th
Championship: 15th
Points: 5
---
"I'm truly delighted about this race. It's nice to finish in the points, which was our target coming to Argentina and after being close in the first race, we were quite competitive in this race to be able to fight for this goal. So, I'm really happy for that. In the end, it was a good weekend, with a good Qualifying, we improved in our time attack, I felt good with the bike, so now it's a week to rest and to come back to Texas, which is another track we need to discover with this bike, but I'm quite pleased with my performance in Argentina, second KTM, very close to Pol, so I think we are on the right way."
Position: 16th
Championship: 20th
Points: -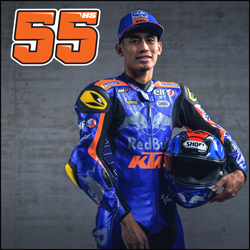 ---
"I'm very happy that we improved on our last race! Thank you very much to the Red Bull KTM Tech3 team, because they all kept believing in me. I was fully motivated for the race, although the beginning was difficult. But I tried to fight back and managed to come back to the group in front of me. Unfortunately, after 15 laps, I didn't have a good feeling with the rear anymore, it was sliding a lot and I was unable to find the right amount of grip, but still I tried to keep the rhythm and to stay close with the rest of the field. I'm satisfied, because I was able to stick with Johann (Zarco), although we need to work on the rear. We finished very close to the points, but still far from the top. We need to learn, be patient and keep the motivation high. Now we are there, we just need to keep working with the team. Thank you very much to all our sponsors, my team, my family and all the people, that are supporting me. Let's try again and continue pushing!"
---
"Argentina is definitely a place, that the Tech3 Racing team likes. After 2018, we leave this Grand Prix also 2019 with a big smile on our faces. From Friday mornings' FP1 to the race, we improved every single session with both riders. Miguel has done an incredible job. He has been really working hard, trying to recover from the slight disappointment to have missed the points in Qatar and he made us very happy, very proud. It's only his second MotoGP race and I think what he does is the work of a very established and experienced MotoGP rider. I definitely would like to thank him a lot and to congratulate him. I believe he is a strong asset for the whole KTM Racing department and we are happy to see Pol and Miguel pushing each other until the flag. I think this is good for KTM to gather all this information from different riding styles and I would like to thank KTM for the good bike we have had this weekend. I believe this was a really strong weekend, which will for sure give a big boost to all of us. I wouldn't like to finish this quote for the Argentina Grand Prix with a very special thank you to Hafizh Syahrin, who was a bit lost in Qatar. But the way he recovered here in Argentina from FP1 was amazing. He has been fighting the whole race long with Johann Zarco, he never let anything in between them two. He has been pushing from the start of the race until the line. At one stage there was a mistake in the race result and he was in 15th, which would have been incredibly rewarding for his effort, but anyway top 16 is a great thing. He has been fighting with other riders, he has been passing riders like Mir, Rabat, Abraham, Iannone and this is something we are very proud of. We knew he had a great potential, but we wanted him to show it on KTM, which is, what he has done today. So, again, well done and thank you very much Hafizh! Both of our riders and the whole team have a week off now and we see each other in Texas, to start where we left off here in Argentina."