Miguel Oliveira broke through the 1:59 mark today at the scorching Sepang International Circuit to finish the first official test in 2020 impressive 0.415 seconds to the top. Yet, the Portuguese youngster was missing 1.710 seconds to the fastest rider exactly one year ago.
Meanwhile Red Bull KTM Tech3's new addition Iker Lecuona likewise completed Sunday with his fastest time at the Malaysian venue, eager to follow his positive learning curve in less than two weeks at the final preseason test in Qatar.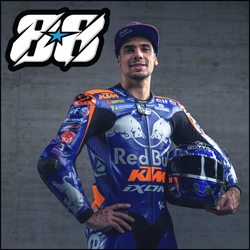 Position: 11th
Time: 1:58.764
Laps: 22
---
"This morning, we mainly focused on a time attack and doing this with the best setup, we found of parts together. We had a very good lap with our normal tyre allocation, which was surprising. When I put a softer tyre on the rear, I couldn't improve, but overall, I'm very happy with our pace and all the work we have done during the three days of official test here. In the upcoming two weeks I still have some work to do, physically, building some more muscles and trying to remove as much pain as possible on the shoulder in order to have a good first race weekend in Qatar."
Position: 23rd
Time: 1:59.898
Laps: 23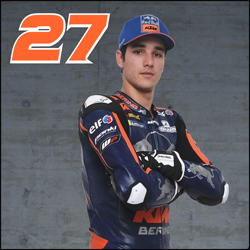 ---
"My goal was to have a small gap to the front, but today I didn't improve as much as I wished, although I managed reach the 1:59's. I tried some new tyres today and I know, that I still need to be faster, plus after all these days on track here, I'm physically exhausted, to be honest. Overall, I have to admit, that I'm not totally happy about today. I will continue to learn in Qatar. For now, we have a good base with the bike, which I like, my general feeling is great. I just need to learn and understand more and more things about this machine."
---
"Finally, after a long stay in Malaysia, the first 2020 test is over. For Red Bull KTM Tech3 it was a tough mission, because we didn't only test three days with the whole grid, but also had the great possibility to do the shakedown, which was another three days prior to the official test. After a long winter break without any MotoGP riding, if was clear, that the bodies of both riders are suffering, especially during the last two days. Anyway, it was a very, very productive test. Honestly, I have to state, that I'm amazed by what KTM did during the winter, about what the entire racing department brought to Malaysia and everything we were testing from chassis over aerodynamics to electronic was a big step forward. Compared to last year at the Sepang test, especially when we take a look to the gap of Miguel to the fastest, KTM was clearly much, much closer to the front, not only on a single fast lap, but also in terms of race pace. This is, what I would like to emphasize more than anything, that KTM has become a real strength for a top 5 finish or hopefully even more within only 12 months. Miguel is very positive about the outcome of this test, also about his own physical condition. Together with Pol (Espargaro) and Dani (Pedrosa) they are really the top guys, KTM can truly rely on to further develop the bike. On the other side, Iker did a great job, was improving every day and because he is a fighter, he was not satisfied with this, but either way, we can be proud of him. He is the youngest rider on the grid and was already under two minutes, which is a good lap time in Sepang. His physical condition was suffering towards the end, but all of this is what you need to become a good MotoGP rider. I'm sure he will go back to Spain with a lot of data in his head, ready for Qatar. I want to thank Miguel for his great work and also our rookie did a good job, overall, we are positive. I think we have a decent line-up. We don't make headlines at the moment, but if people look closer inside the data, they will see, that the orange division is coming. Now everybody should go back home and get some rest until Qatar is going to be the final shakedown for the first round."